Cool Stuff: Star Wars X Adidas Fall/Winter 2011 Lookbook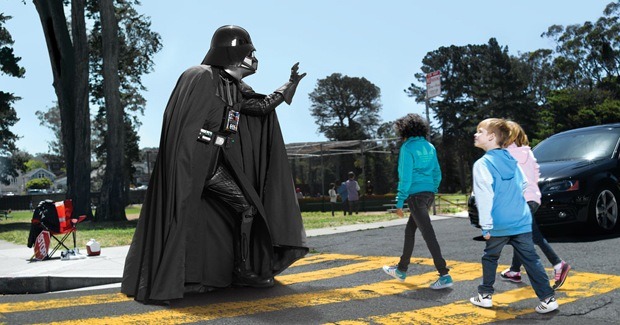 Your stereotypical Star Wars fanatic may not be known for his fashion sense, but in the real world, there are plenty of would-be Jedis who want to look stylish while showing off their geek pride. LucasFilm and Adidas Originals have collaborated in the past to create Star Wars-inspired gear, and their geek-chic partnership continues with a brand-new fall/winter 2011 collection. This time around, the team turned to the ice planet Hoth to create cold weather-appropriate shoes and jackets for the upcoming seasons. Flip through the lookbook after the jump.
[images via Hypebeast and The Daily What]
Some of the past Star Wars X Adidas products have been a bit literal-minded, but I love that most of these new items are clearly Star Wars-influenced without hitting you over the head with it. You don't have to know the difference between a tauntaun and a wampa to see that, say, the M65 Field Jacket looks nifty — but there's an extra layer of cool to it if you do.
Here are descriptions of the products shown, from the press release (via Sneaker Freaker):
SW S LEATHER A15
The hooded adidas Star Wars Leather Down jacket will keep you warm and snug. Feature's an imposing goat leather exterior with Darth Vader embossing on the jacket's right sleeve, a large Trefoil on the back, and a zip and press-stud front.
SW S FLIGHT JACKET MILITANT
The adidas Flight Jacket re-styles a classic nylon flight jacket design with four front pockets, one sleeve pocket and a concealed pocket inside. Also features a Millennium Falcon graphic on the back.
STAN SMITH 80S MID VADER
Features gold foil details and original sketches of Darth Vader on both sides of the upper for an imperial march all of your own.
CAMPUS 80S WAMPA
Inspired the snow beast from the planet Hoth that almost made Luke Skywalker into a meal. The adidas Campus 80s Wampa dresses up these retro shoes with wampa fur uppers made from horsehair, contrast red stitching, a wampa tongue badge, and a laser cut wampa logo.
FORUM MID MILITARY
The adidas Forum Military feature a portrait of Han on the tongue badge and the words "Galactic Scoundrel" printed below a Millennium Falcon graphic.
SW S M65 FIELD JACKET
This M65 jacket features a winter camouflage print allover, with military inspired epaulets , the Rogue Squadron insignia, and a high collar.
S.W. HOTH
Built from material inspired by Luke's Planet Hoth out fit, these shoes feature a portrait of the young Jedi done in a green similar to his green tinted goggles.
Discuss: Will you be snapping up any of these Star Wars X Adidas items? Which ones do you have your eye on? I really like the Wampa Campus 80s, myself.