VOTD: '[the Films Of] Michel Gondry'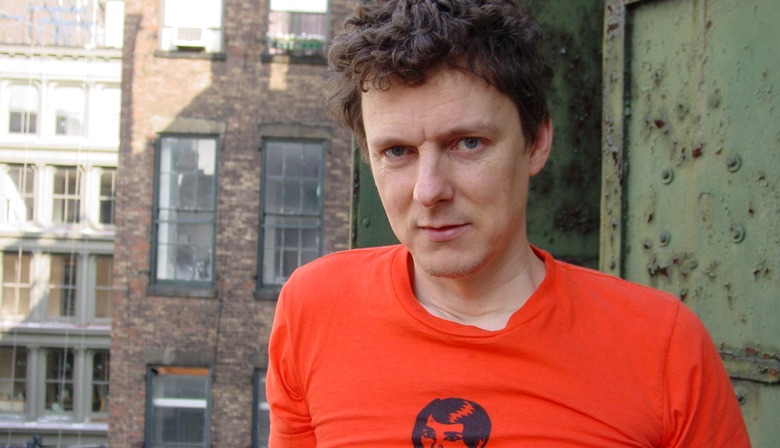 We've been following Kees van Dijkhuisen's "[the films of]" since the very beginning, and with the latest video, we've now reached the halfway point of his yearlong, twelve-part project. Like the other installments before it, "[the films of] Michel Gondry" focuses on a director's body of work, showcasing his unique style through a montage of carefully selected clips from his oeuvre. Relive the whimsy and poignancy of a Gondry film in just two and a half minutes, after the jump.
Films used: Human Nature, Eternal Sunshine of the Spotless Mind, The Science of Sleep, Be Kind Rewind, The Green Hornet
Songs used: "Two Weeks" by Grizzly Bear, "Killer Crane" by TV on the Radio, "Sleepyhead" by Passion Pit
You have to give van Dijkhuisen credit for managing to work in The Green Hornet in a way that fits with Gondry's other, more dreamlike projects — a feat even van Dijkhuisen admits was difficult. The compilation overall does a solid job of demonstrating Gondry's distinctive playfulness, but my favorite shot from the video is probably the bittersweet Eternal Sunshine clip at the very end.
In his making-of Tumblr post, van Dijkhuisen explains why he selected Gondry for the latest installment:
Like with every episode of [the films of], I have a very good reason for choosing the next director. The line-up so far has been pretty impressive, but there hasn't been a filmmaker like Gondry. [the films of] is all about great filmmakers doing their thing, but it also has a collective goal: showing the minds that shape film as we know it today. That goal is also the reason there are only active directors in the series.
In the series as a unit, Gondry represents European cinema and the impact it has had through the years. I felt it was really important to have a really distinctive director from Europe, one you wouldn't find anywhere else, and Michel Gondry is exactly that.
As usual, van Dijkhuisen also offers a one-word hint teasing his next director: "lamp." Take your best guesses in the comments.
Previously in [the films of] series: