Casting Bits: Dev Patel In 'More As This Story Develops', Vince Vaughn In 'Neighborhood Watch', Allison Janney In Chris Colfer's 'Struck By Lightning', Jason London In 'Roswell FM'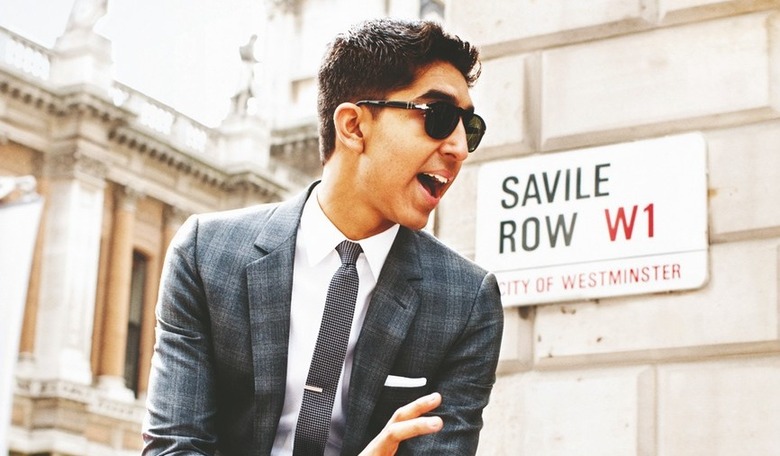 Slumdog Millionaire and Skins star Dev Patel is the latest actor to join the cast of Aaron Sorkin's HBO pilot More As This Story Develops. The story revolves around a cable news anchor named Will McCallister (Jeff Daniels) and his executive producer Mackenzie (Emily Mortimer) as they attempt to get their show back on track after a massive staff shake-up. Alison Pill, Sam Waterston, Olivia Munn, John Gallagher Jr., Thomas Sadoski and Josh Pence are also signed on to star. Few details have been given on Patel's character, but it is said that he will be "a series regular who works at the channel."
Scott Rudin and Alan Poul are executive producing the project, along with Sorkin. Greg Mottola (Superbad, Adventureland) will direct the pilot. [Variety]
After the jump, Vince Vaughn buddies up with Ben Stiller again, Allison Janney joins Chris Colfer's big screen debut, and Jason London talks UFOs with Brandon Fehr.
The sci-fi comedy centers around a suburban neighborhood watch group which really serves as an excuse for local dads to get away from their families and hang out. The trouble begins when the unassuming group stumbles upon a sinister otherwordly plot to destroy the world. [The Hollywood Reporter]
Allison Janney will star in Struck by Lightning, the big-screen screenwriting and acting debut of Glee's overachieving Chris Colfer. (If ever you want to feel bad about your life, check out his Wikipedia page — at 21, Colfer has already written a Disney pilot, picked up a book deal, won a Golden Globe, and landed on the Time 100.)
Directed by Brian Dannelly (Saved!), the indie coming-of-age tale starts with a young man getting struck and killed by a bolt of lightning. Through flashbacks, the films follows "his misadventures blackmailing classmates into contributing to the literary magazine he's publishing." Shooting for the project will begin later this month in Los Angeles, before Colfer returns to shoot the third season of Glee. Janney will next be seen in next month's The Help, opposite Emma Stone. [Variety]
Jason London, best remembered as football star Randall "Pink" Floyd from Dazed and Confused, will star in Roswell FM opposite Brandon Fehr and Mirelly Taylor. The offbeat indie romcom revolves around Fehr's character, who must choose between his dream job hosting a UFO-themed radio show in Roswell and supporting his family financially. Taylor will play the love interest, while London's character will be "a quirky eccentric paranormal talk show host." [Showblitz]