/Film Boston - See A Free Screening Of 'Another Earth' On Wed. 7/6, Featuring A Q&A With Mike Cahill & Brit Marling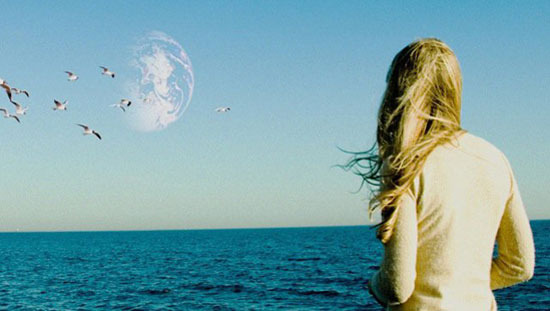 Actress Brit Marling's career got a shot in the arm recently when she co-wrote, co-produced, and acted in Another Earth and Sound of My Voice, both of which made it into Sundance this year. This woman can do it all, and she's apparently pretty damn good at it too.
I'm excited to see her performance in at Another Earth, which is why I'm even more excited that we're giving away free passes to a Wednesday night screening of this film at the Coolidge Corner Theater in Boston. Afterwards, I'll be hosting a Q&A with director Mike Cahill and Brit Marling. Hit the jump to learn how to get passes to this special event.
To get the pass, just go to go to http://www.gofobo.com/rsvp (you must sign up for an account if you don't have one yet) and enter the RSVP Code SLASHBDWL. Then print out the pass and head over to the screening. We only have a limited number of passes, although I believe that each pass entitles you to bring a guest with you as well.
Passes are limited in supply and downloading a pass does not guarantee you or your guest a seat! The screening will begin at 7:00 PM at the Coolidge Corner Theater and they overbook these things, so if you want to get a seat, show up EARLY! [Typically, people show up about 60-90 minutes in advance for screenings, although you might have more luck showing up slightly later with an indie film such as this. I cannot make any guarantees either way.]
I'll try to record the Q&A in some way, shape, or form. In the meantime, good luck, hope to see you there, and if you bump into me, please say hi!