'Angry Birds' Gets Input From Former Marvel Studios Chairman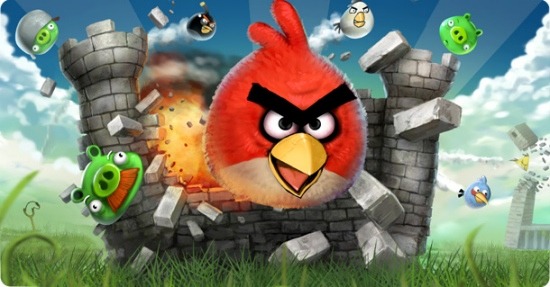 For over a year and a half, Angry Birds has been one of the most popular games in the world. It's big enough that Aaron Sorkin spouted a joke about it on 30 Rock (and also gave out some play advice in the same scene); hell, big enough that it has replaced Farmville as the image of casual gaming. What Pac Man was in 1981, Angry Birds is now.
A movie has been in the very early stages of development since April of 2010, and the project is finally moving forward with the addition of former Marvel Studios chairman David Maisel, who is now working with the game's publisher, Rovio, to launch the cartoonish birds right at the sensitive eggs of audiences everywhere.
Variety reports that Rovio wants to emulate what David Maisel was instrumental in building at Marvel Studios — a self-contained studio that can control its own brand and creative projects. There might be a small difference between a company that has a stable of characters with decades of history and global recognition, and a relatively new company with one popular property, but why let that dampen the enthusiasm?
David Maisel told Variety,
There has been so much chatter about an 'Angry Birds' movie, but it's now real. The process is starting now.
Rovio has already been smart enough to make a deal with Blue Sky Studios and Fox to put Angry Birds into the movie Rio, and to develop a Rio-branded version of the game. Rovio is also licensing the Birds like crazy, and wants to push into other media. Movies are one obvious avenue. There has been talk of a claymation version of the story — well, that's inasmuch as there is a story. Given that the game features no characters and limits the voices of the birds to a few squawks and cries, there's a lot of work to be done before this one is able to make the movie leap.