Trailer: William Shatner's Documentary 'The Captains'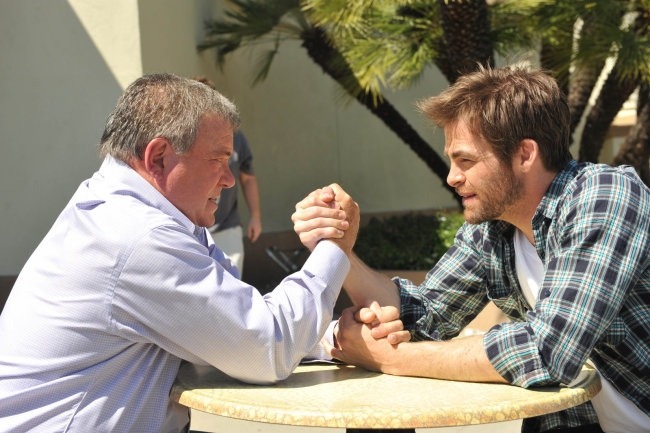 A few days back we posted a fun photo of William Shatner arm wrestling Chris Pine. As it turns out, that photo is a still from Shatner's upcoming documentary The Captains which will premiere on July 21st 2011 on the EPIX HD cable channel.
The Captains – an Epix Original Documentary produced and directed by William Shatner. In The Captains, he travels the world to connect with each of the actors who have played Captains over the long life of the Star Trek franchise. Shatner recalls his own experiences in the role that made him a star by interviewing Patrick Stewart, Kate Mulgrew, Scott Bakula, Avery Brooks and Chris Pine while interweaving clips from their respective shows and movies.
Watch the trailer now embedded after the jump.