/Film Wants You To See 'Attack The Block' On July 4th In Los Angeles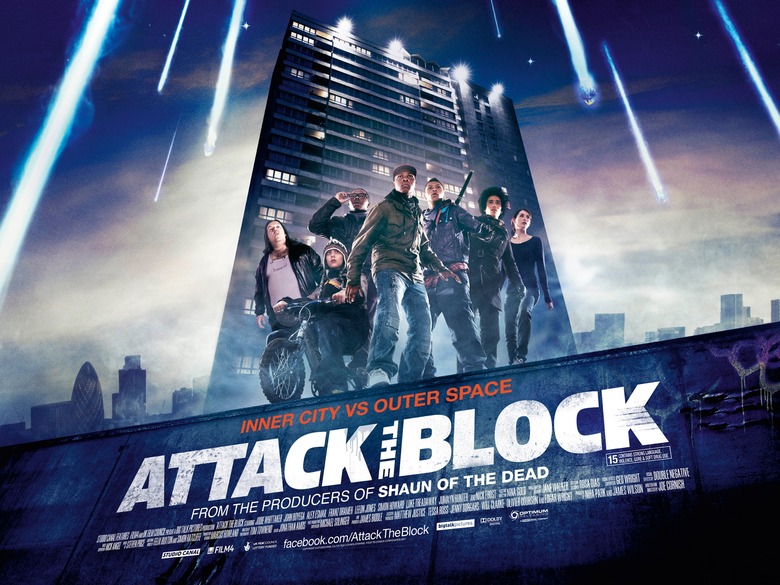 Since the film's premiere at the 2011 SXSW Film Festival, you've been hearing some incredible hype for the Edgar Wright-produced Joe Cornish-directed sci-fi action film Attack the Block.
Inner City vs. Outer Space. About a teen gang in South London defending their block from an alien invasion.
Don't believe the hype — the movie is actually even better than what you've heard. In May, we gave readers tickets to screenings in 25 cities. One of those cities was not Los Angeles. Well... LA readers, now is your chance: We have your exclusive ticket to an early sneak preview screening on July 4th. And guess what, there wil be free popcorn and soda.
To enter to see Attack The Block in Los Angeles, head over to our exclusive Gofobo page now and enter your information. More information after the jump.
At 6pm PST in Los Angeles, CA we will screen for the hardcore fans (and those who just choose to stay in town) — Free admission (which includes a popcorn/soda). But you need a ticket to attend. Apply on the Gofobo page, and arrive early to guarantee admission.
Address:
7165 West Beverly Blvd.
Los Angeles, CA 90036
And it's early enough so you can go watch the fireworks after – "Fireworks go up before the come down.  Dem tings is straight coming down!"
July 4th Fireworks at Los Angeles Memorial Coliseum
This free 60 minute fireworks show launched from near the LA Memorial Coliseum is not actually in the Coliseum, but can be viewed from areas around Exposition Park including from Christmas Tree Lane or from the south lawn. Bring blankets or lawn chairs to enjoy the show.
When: July 4, ~8:45 pm (dusk)
Where: Los Angeles Memorial Coliseum, 3911 S. Figueroa Street, Los Angeles, CA
Cost: FREE
Parking: available at 39th and Figueroa St.; Martin Luther King Jr. Blvd. and Hoover St.; also at the USC Campus
Info: www.lacoliseumlive.com