Warner Bros. Trying To Persuade David O. Russell And Brad Pitt To Take 'The Mission'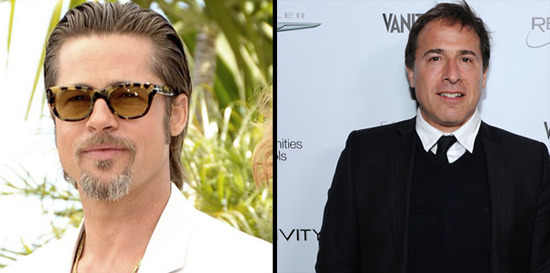 If Ben Affleck can make his hostage movie, maybe Brad Pitt can have one, too. Warner Bros. is putting together The Mission, a 'based on a true story' military action thriller escapade. The studio is trying to get Brad Pitt to don some fatigues, and David O. Russell is reportedly considering directing.
Deadline has the details, saying that the subject of the script, written by Peter Landesman, is a "methodical six-year mission planned by American and Colombian covert operatives to free 15 hostages from the Colombian jungle. The hostages included three Americans and Ingrid Betancourt, once a candidate for President of Colombia."
So we've got a couple of Navy SEAL pictures in the works, including one by Oscar-winner Kathryn Bigelow, who also has the ensemble action thriller Triple Frontier as a possible follow-up. We've got Ben Affleck's slightly more weird hostage movie Argo, and the Somali pirate hostage movie Maersk Alabama. Safe to say that true-life ensemble action thrillers are the thing right now.
Deadline says that WB wants this to move forward fast (no doubt given all that competition) but David O. Russell has also been assembling The Silver Linings Playbook with Mark Wahlberg (as well as what seems like two dozen other possible projects), and Brad Pitt has to finish shooting World War Z. This is a tempting prospect, but it seems like something of a long shot that it would happen with these two particular guys on board. But this one has been coming up over the past couple weeks as a possible DOR film, so it is starting to look a little more likely than many of the other films he has considered in the past year.