Bryan Cranston In Talks For Ben Affleck's 'Argo'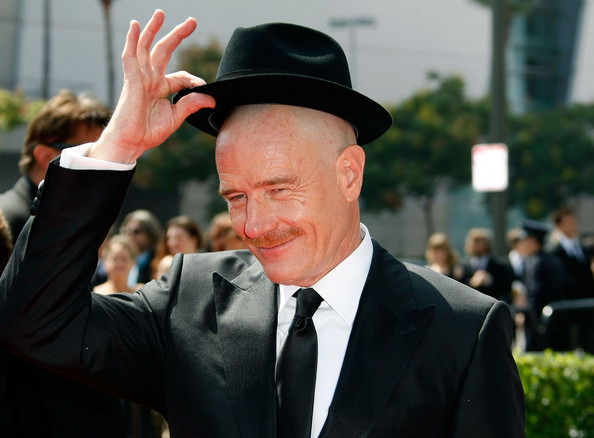 This is a piece of info that could probably be rounded up into an aggregate casting piece, but I love the idea of Ben Affleck's film Argo so much that we'll give it some space. The movie is based on the true story of CIA agents posing as a movie crew in Tehran, while really attempting to smuggle diplomats out of the country. George Clooney and Grant Heslov are producing; the script is by Chris Terrio based on "How the CIA Used a Fake Sci-Fi Flick to Rescue Americans from Tehran" by Joshuah Bearman.
This week saw the confirmation that Ben Affleck would play the lead role, CIA agent Tony Mendez, and Alan Arkin and John Goodman have been recently confirmed, too. Now Bryan Cranston is negotiating for a role — this guy is on a tear lately.
Bryan Cranston would play CIA agent Jack O'Donnell, a former bodyguard to President Eisenhower and now the man who acts as boss to Tony Mendez. The sad thing there is that suggests we might not see much of him. Probably a couple scenes with him back in Langley issuing an order or two, or reacting to the situation from afar. Hopefully he'll get to do more than those boilerplate 'CIA leader' scenes, though.
In addition to this, which hasn't yet begun to shoot, and so is at least a year from release, you can see Bryan Cranston this week in Larry Crowne (not a ticket-buying decision I'd recommend, sadly) and soon in the fourth season of Breaking Bad. He's in Nicolas Winding Refn's Drive and Steven Soderbergh's Contagion, both out this fall, and he has shot parts in Red Tails and John Carter as well. Plus, he's in Total Recall and Rock of Ages, both of which are in production now. That's quite a film resume he's building up — obviously Breaking Bad made people really look at the dad from Malcolm in the Middle in a new light. [THR]