Release Dates: 'Pacific Rim,' Soderbergh's 'Contagion,' 'The Host,' 'Carnage' And More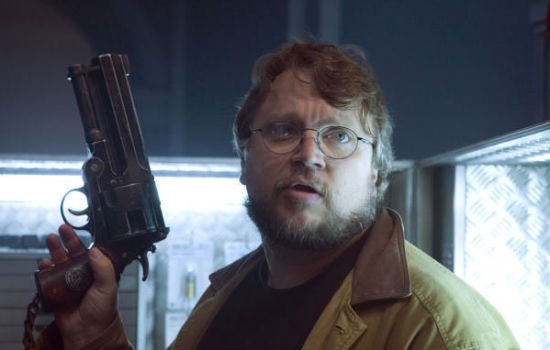 We've got a handful of release dates to share, with the biggest possibly being Guillermo del Toro's upcoming Pacific Rim, which, if things go well, will begin shooting late this summer or in early fall. Warner Bros. will distribute the Legendary Pictures production, and has just set July 12, 2013 as the release date. Pacific Rim is scripted by Travis Beacham and already boasts Charlie Hunnam, Idris Elba and Charlie Day in the cast. The story is "set in a future where giant malevolent creatures threaten to destroy the earth, and the planet must band together and use advanced weapons technology to eradicate the growing threat." [THR]
After the break, a new date for Steven Soderbergh's Contagion, and dates for the Stephenie Meyer adaptation The Host, as well as for Roman Polanski's Carnage, Pedro Almodovar's The Skin I Live In, and Tucker & Dale Vs Evil.
Contagion is one of two films that Steven Soderbergh has in the can. (The other being Haywire, which will be released by Relativity Media in January.)Contagion has a huge, great cast (Matt Damon, Kate Winslet, Marion Cotillard, Laurence Fishburne, Gwyneth Paltrow, Jude Law, John Hawkes, Chin Han, Josie Ho, Demetri Martin, Jennifer Ehle, Bryan Cranston, and Elliott Gould) tackling a global pandemic. Now it will hit screens on September 9 this year, rather than the originally planned October 21. That's right before TIFF begins, so can we expect the film to premiere at Venice and/or be the TIFF opener? At least one seems likely. The Playlist has an early screening report filled with praise for the film, if you're interested.  [Deadline]
Open Road has picked up The Host, which Andrew Niccol wrote and will direct. It stars Saoirse Ronan in a strange sci-fi tale of parasites and romance. Open Road set March 29, 2013 as the release date, and offers the following description:
"The Host" is a riveting story about the survival of love and the human spirit in a time of war. Our world has been invaded by an unseen enemy. Humans become hosts for these invaders, their minds taken over while their bodies remain intact. Most of humanity has succumbed. When Melanie, one of the few remaining "wild" humans, is captured, she is certain it is her end. Wanderer, the invading "soul" who has been given Melanie's body, was warned about the challenges of living inside a human: the overwhelming emotions, the glut of senses, the too-vivid memories. But there was one difficulty Wanderer didn't expect: the former tenant of her body refusing to relinquish possession of her mind. When outside forces make Wanderer and Melanie unwilling allies, they set off on a dangerous and uncertain search for the man they both love.
The Host is scheduled to being in February 2012 in Louisiana and New Mexico, in anticipation of the wide release on March 29, 2013.
Finally, a few more dates and shifts: