John Turturro Still Wants To Make A Spin-Off From 'The Big Lebowski'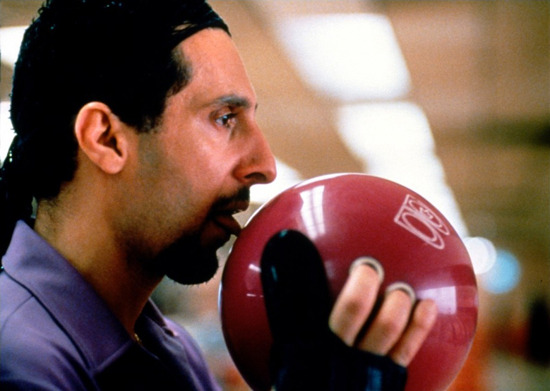 Let's get one thing straight: John Turturro is a treasure of an actor. (I don't think that needs clarifying, but still.) While he has a broad and impressive resume both in front of and behind the camera (I don't care what people say; I kinda love Romance and Cigarettes) it is his work with Joel and Ethan Coen that will likely be his most well-known down the trail into the future.
Speaking to the AV Club in yet another one of the site's wonderful Random Roles interviews, Mr. Turturro talked about making his own films and working with Spike Lee and the Coens, among other things. In doing so he reiterated the idea of a spin-off from The Big Lebowski and a sequel to Barton Fink. Both are ideas that have been mentioned over the years, and neither is really likely to be made. But they're still fun to think about.
Some of the reason for wanting to make another movie featuring the Jesus from The Big Lebowski is just to get people to stop asking for it:
The only reason I wanted to make—well, not a sequel, but a spin-off or something. Joel and Ethan don't really want to do it, but if I can get them to approve my outline, which I think they liked.... Anyway, the only reason I wanted to do it was so that people will stop asking me questions about The Big Lebowski. So I could just get it out and do it and finish it. Because people are obsessed with the movie and obsessed with that guy.
For the record, here's one idea Mr. Turturro mentioned in 2009 when talking about Lebowski:
I have an idea, I want to do like a sequel where Jesus gets out of jail and drives a school bus. They like that idea! Because the guys that drive school buses, they never check them out. And you can just see the Jesus [grinning, bobbing his head] drivin' the school bus...
Back to this week's interview, don't get your hopes up that the spin-off will ever happen. Maybe the Barton Fink sequel will, somehow:
They wouldn't do [the Lebowski sequel]. It would have to be something that maybe I'd have to do. Maybe they would help me write it or something. The only movie that they've ever said that they want to make a sequel to is Barton Fink. And you'll have to wait another 10 years for that, at least. It'll be Old Fink. He's going to be a hippie. I'm gonna have a big Jewfro and be at like Woodstock or something. Maybe he sold all his friends out, who knows. I don't know the story. All I know is that he's going to have a big Afro, and I think it's going to be in the '70s.
As always with this column, the rest of the interview is full of gems. There are a couple good stories about Barton Fink that you may not know, and small moments of frank conversation like this one, about how the actor's first larger credited part, on an episode of Miami Vice where he is shot by Pam Grier, brought a youthful infatuation full circle:
To be killed by Pam Grier is an honor. [Laughs.] I remember that she used to be on my wall when I was a kid, so it was hard acting with her. But my friend David Thornton was in it with me, and it was fun. I remember doing it and thinking, "Wow, I'm with Pam Grier!"