Casting Bits: Clint Eastwood Wants Leonardo DiCaprio For 'A Star Is Born', Haley Joel Osment Will 'Wake The Dead', Jamie Chung Nabs Indie Drama 'Eden'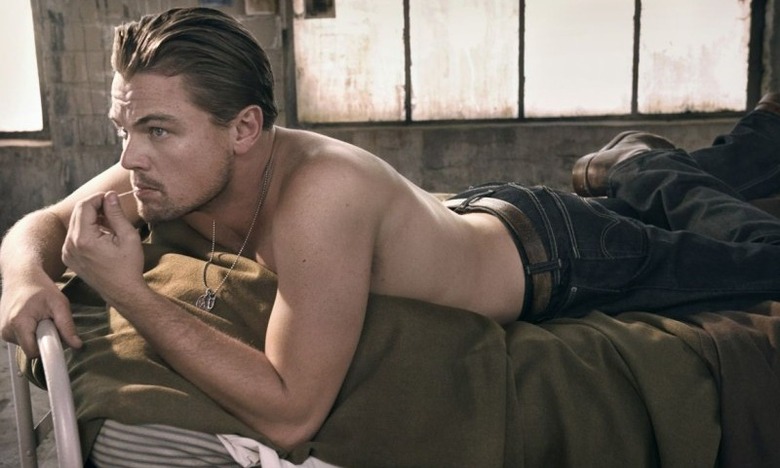 Clint Eastwood cast Beyonce Knowles as the female lead in his A Star is Born remake some time ago, but he's been searching for someone to take on the male lead. Now it's being reported that his top choice for the part is Leonardo DiCaprio, who worked with Eastwood on the biopic J. Edgar. DiCaprio is just the latest of several candidates who have been named for the part over the past couple of years — Russell Crowe, Gerard Butler, and Will Smith are among the actors once rumored for or attached to the film. DiCaprio would presumably be playing the role of Norman Maine, a fading star with a drinking problem who helps to launch the young starlet's (Knowles) career.
DiCaprio isn't the first actor I would've thought of for the part, but I'm all the more intrigued for it. We already know DiCaprio can do gloomy and brooding, but how often have we seen him do gloomy and brooding while surrounded by singing and dancing?
Eastwood's A Star is Born is scheduled for a 2012 release. DiCaprio and Eastwood's next collaboration, J. Edgar, will open later this year. [Deadline]
After the jump, the Sixth Sense kid is now old enough to play college students, and Jamie Chung signs up for a gritty indie.
Jay Russell is attached to direct the picture, while Michael Williams, Rob Eric, and Slash of Guns 'n' Roses fame (seriously) are set to produce through Slasher Films. [Showblitz]
Jamie Chung, best known for her work in movies like Grown Ups, Sucker Punch, and The Hangover Part II looks to be broadening her horizons with a series of more serious-minded roles. The actor is currently at work on the indie Knife Fight, opposite Rob Lowe, and will next appear in the thriller Premium Rush and RZA's Man with the Iron Fist.
Her next upcoming project, which she's just recently lined up, will be the grittie indie Eden. Based on a true story, the drama will revolve around a young Korean-American woman who is kidnapped and forced into prostitution. During the two years of her captivity, she begins gaining power and influence within the very structure that has imprisoned her. (The plot description doesn't not sound like Sucker Punch, although I'd guess the two films don't have much else in common.) Megan Griffiths (The Off Hours) will direct from a script by Griffiths and Richard B. Phillips.
Also in negotiations for the project is Scoot McNairy, who will appear in Cogan's Trade opposite Brad Pitt. I'm assuming Chung will be playing the lead role, but there's no word yet on who McNairy may be playing. [The Hollywood Reporter]