Gary Ross To Direct Carey Mulligan In 'Outback'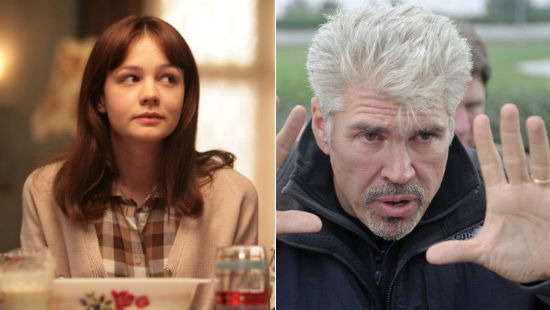 A popular actress and director, both with a lot on their plate, just added another dish. Gary Ross, who is currently directing The Hunger Games, has just signed to direct Carey Mulligan, who'll soon shoot Baz Luhrman's The Great Gatsby, in Outback, an Australian set sci-fi action film written by Nissar Modi from a concept he conceived along with the director. Read more after the jump.
Variety broke the news of Outback, which will be produced by the increasingly prolific GK Films. There's no word on the logline outside of it being a sci-fi action film set in the Australian Outback and seeing as both Ross and Mulligan have projects lined up, not to mention Modi has yet to write the script, there's no telling when Outback might gain some traction. Plus you can bet if The Hunger Games is the hit that Lionsgate is hoping it'll be come March, Ross will move from that film right into its sequel, Catching Fire.
As for Outback, it'll be produced by Ross along with Tobey Maguire as well as Graham King and Tim Headington, who run GK Films. Those guys alone have plenty on their plate. The Variety article lists their upcoming films as follows: The Rum Diary with Johnny Depp on October 28, Martin Scorsese's Hugo Cabret on November 23, Angelina Jolie's directorial debut In the Land of Blood and Honey on December 23 and an adaptation of Jersey Boys, the Tomb Raider reboot and Freddie Mercury biopic with Sacha Baron Cohen all in development along with Outback.
How does science fiction fit in with the Australian Outback? And what the heck is Carey Mulligan doing in the middle of it? Seems like an odd match to me but I'll, of course, hold back judgement until we know more. Which might be a long ways off.