Casting Bits: Nicole Kidman In Talks For 'Paperboy', Jeremy Irons To Star In 'Night Train To Lisbon', Rosario Dawson Joins 'Fire With Fire'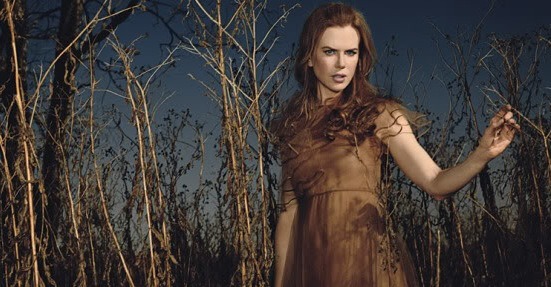 Normally, when a star drops out of a project just before it's set to begin shooting, it's a big setback. In Lee Daniels' case, Tobey Maguire's exit from The Paperboy could turn out to be a blessing in disguise. Maguire recently dropped out of the film, which was originally scheduled to begin this summer. His exit pushed back the timetable for the project, forcing would-be co-star Sofia Vergara to quit due to conflicts with her Modern Family shooting schedule. Now producers are in talks with Nicole Kidman to replace Vergara — a pretty impressive upgrade, at least in terms of star wattage.
Based on a 1955 novel by Pete Dexter, The Paperboy revolves around a reporter who works with his brother to investigate a murder that put the suspect on death row. Kidman would play "a woman with a dark side" who first draws the reporter's attention to the case, and eventually strikes up a relationship with him. Matthew McConaughey and Zac Efron are still on board to co-star; there's no word yet on who might be replacing Maguire. [The Hollywood Reporter]
After the jump, Rosario Dawson joins Josh Duhamel, Bruce Willis, and Curtis Jackson a.k.a. 50 Cent in Fire with Fire, Jeremy Irons signs on for Night Train to Lisbon, and I continue to avoid all the obvious puns, for once.
Duhamel will star as a fireman in the witness protection program who "takes matters into his own hands" when the man he starts getting threats from the mean he's set to testify against. Shooting begins this week. [Variety]
Finally: Jeremy Irons is set to star in Night Train to Lisbon, Bille August's film adaptation of Pascal Mercier's 2004 novel. The story follows a Swiss classics professor who, after meeting a mysterious Portuguese woman, quits his job and travels to Lisbon in order to find out more about a writer who fought against Portugese dictator Antonio de Oliveira Salazar. Irons' part in the film has not been announced.
Irons recently finished shooting the first season of Showtime's The Borgias, which had its season finale last month. He is currently at work on Brian Klugman and Lee Sternthal's plagiarism thriller The Words, starring Dennis Quaid, Zoe Saldana, Bradley Cooper and Olivia Wilde. [Variety]