Guillermo Del Toro: Not Giving Up On 'At The Mountains Of Madness,' Calls Pacific Rim "Biggest Monster Movie Ever", July 2013 Release Announced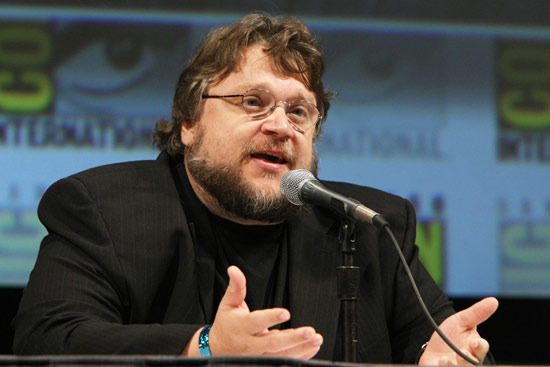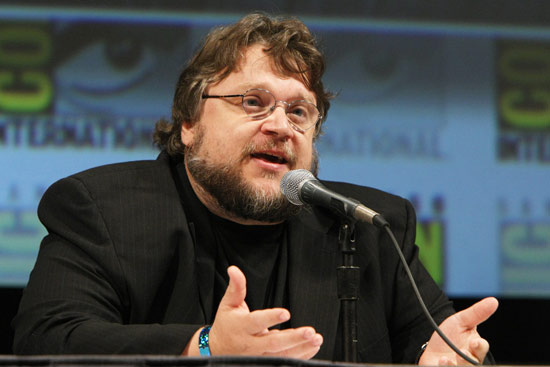 Update: A few hours after this story was published, Warner Bros announced a a July 12th, 2013 release date for Pacific Rim.Guillermo del Toro has been in a bunker for the past few months prepping Pacific Rim, the giant mechs and monsters action film that he will direct for Legendary Pictures and Warner Bros. later this year. (Idris Elba and Charlie Hunnam star.) But over the weekend the film he co-wrote and produced, Don't Be Afraid of the Dark, made an appearance at the Los Angeles Film Festival, and to mark the occasion the director is doing some interviews. Naturally one of the topics is Pacific Rim, and he also talks briefly about the canceled project At the Mountains of Madness, which he insists could still happen, even though it essentially died earlier this year when Universal decided to pass on the project.
First up, let's hit At the Mountains of Madness. Speaking to the LA Times, the director says of the project,
I'm not giving up... 'Mountains of Madness' has been with me for 13, 14 years and I really don't want to give up on it... 'Mountains of Madness,' the way I plan to do it is a very peculiar take, and I think if I don't stick with it the version I would like to see would never get made.
He says that he would rather be locked into a budget than a rating, because Don't Be Afraid of the Dark was intended as PG-13, but landed an R. So contractually being tied to PG-13 for Mountains might be problematic if, once the film is done, the MPAA hit it with an R and he was forced to cut it at the last minute. He finished up by saying,
I'm going to keep pursuing [Mountains]... Universal is still really interested in doing it. Coming out of 'Pacific Rim,' I intend to see if we can do it immediately.
And then there's Pacific Rim, which is the filmmaker's more pressing concern. He told Collider,
...so far, knock on wood, it's the greatest experience of my life. I'm having a blast, designing like crazy. I'm now hiring actors, which is always a good sign, always a great sign when you're casting. We're announcing a release date today or tomorrow, which makes it real also. The other thing that we're heading towards is an impeding start date the first week in November, so we have 20 weeks to start shooting the biggest giant monster movie ever made.
And to STYD he said,
This is my most un-modest film, this has everything. The scale is enormous and I'm just a big kid having fun.