'Immortals' Trailer #2 And New Character Posters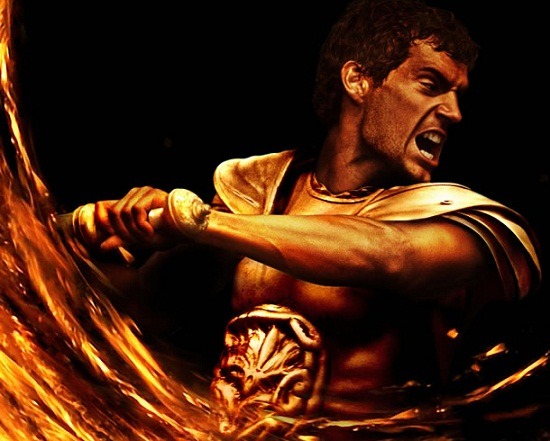 A second trailer for Tarsem's Immortals — aka his Fight Club + Caravaggio + Clash of the Titans + 300 — has arrived. There isn't a lot of new footage within, but there is a much greater focus on story this time out. If you watched the first trailer and wondered what the hell the movie is about, this one might help you understand.
While the story is ever slightly more clear now, this trailer doesn't make the acting look any better. Those hopeful for Henry Cavill's upcoming turn as Superman might want to look away, as he isn't done any favors by this footage.
I am still captivated by some of the shots, and the character designs. But there isn't enough here to sway the opinion formed by the first trailer, which is that Immortals could be a great-looking film, but is going to have to deliver a lot more story and character than we see here if is going to approach the achievement of Tarsem's last film, The Fall.
As every piece of marketing for the film will proclaim for the next few months, Immortals arrives on November 11 in post-converted 3D.
Eons after the Gods won their mythic struggle against the Titans, a new evil threatens the land. Mad with power, King Hyperion (Mickey Rourke) has declared war against humanity. Amassing a bloodthirsty army of soldiers disfigured by his own hand, Hyperion has scorched Greece in search of the legendary Epirus Bow, a weapon of unimaginable power forged in the heavens by Ares.
Secretly chosen by Zeus, Theseus must save his people from Hyperion and his hordes. Rallying a band of fellow outsiders–including visionary priestess Phaedra (Freida Pinto) and cunning slave Stavros (Stephen Dorff) — one hero will lead the uprising, or watch his homeland fall into ruin and his Gods vanish into legend.
Here is a quartet of character posters that hit last week: