The Coen Bros. New Script Is Based On The 60's NYC Folk Scene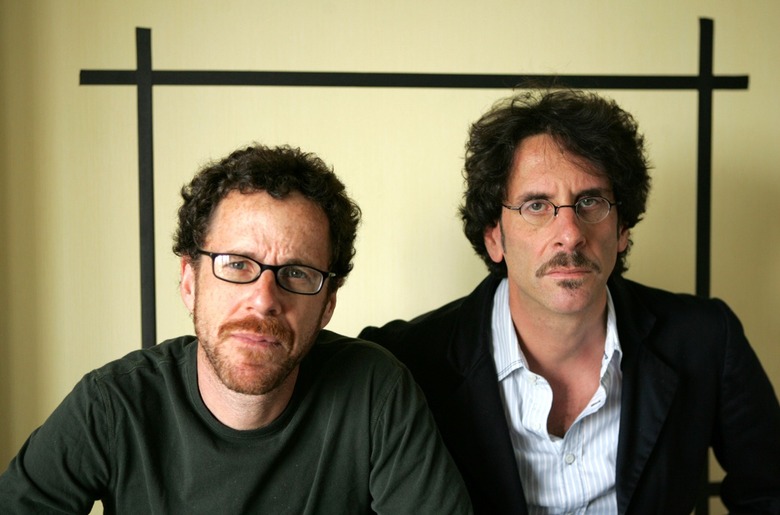 When Joel and Ethan Coen discussed their films in New York with Noah Baumbach earlier this month, word came out that they are working on a script that is music-related. Now we have the subject of the script: the '60s folk scene in NYC's Greenwich Village, possibly with a specific focus on the life of Dave van Ronk, who was a big part of the Village folk scene at a time when Phil Ochs and Bob Dylan were just emerging as new talents.
The LA Times says the film is based in part on the book The Mayor of MacDougal Street, a memoir by Dave van Ronk that was published after his death in 2002.
That exchange I referenced above went like this:
Noah: And you're working on a movie now that has quite a bit of music in it.
Joel: Yeah, but I don't know that it will have any playback. [ed: that is, scenes orchestrated to music played on-set.]
Ethan: Yeah, it will be mostly live I think.
Joel: We're working on a movie now that has music in it but it's pretty much all performed live, single instrument so it's hard to tell.
The brothers compared the new script to Margot at the Wedding, and talked about naturalistic dialogue and creating the sense of being right in that world — essentially making the script sound something like a classic Robert Altman piece. Put that together with things Roger Deakins said not long ago, about shooting a film in an older format like 16mm, to emulate the look of D.A. Pennebaker documentaries, and this starts to sound like a potentially great piece with a very different feel from their normal films.