New Image: John Cusack As Edgar Allan Poe In 'The Raven' [Updated]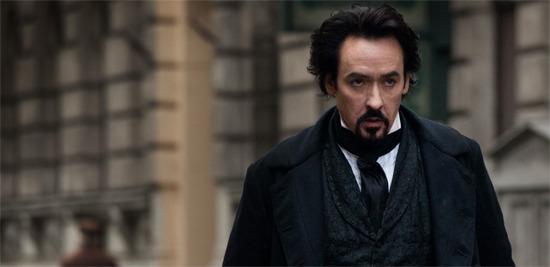 Update: Two more images were released over the weekend, and you can see them in the gallery below.
We've seen another shot or two, semi-official and not at all official, of John Cusack in costume as Edgar Allan Poe in James McTeigue's film The Raven. Now this is the first for-real official shot of the character, and the only downside is that it looks like the other shots.
Still, The Raven has settled on a March 9, 2012 release date (and evidently decided to keep the title The Raven), and I'm very interested to see more from the movie in which Poe ends up looking for a killer whose methods seem tied to the author's work. We'll see some footage at Comic Con when Relativity presents the film in Hall H on Friday July 22, but for now you can see the full image after the break.
In the gritty thriller, Edgar Allen Poe joins forces with a young Baltimore detective (Luke Evans) to hunt down a mad serial killer who's using Poe's own works as the basis in a string of brutal murders. Directed by James McTeigue (V For Vendetta), the film also stars Alice Eve, Brendan Gleeson and Oliver Jackson-Cohen.
Here's the full shot. Click to enlarge.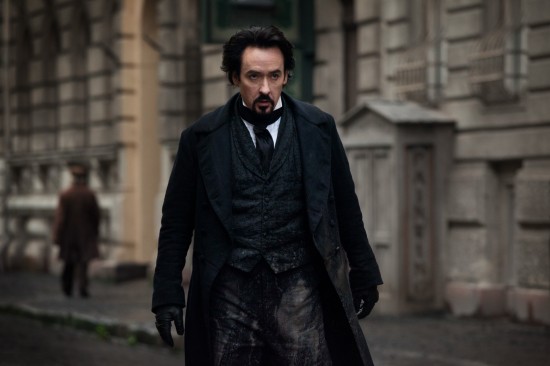 And USA Today dropped these two pics, which both show off a little Luke Evans: