Casting Bits: Lily Cole And Sam Spruell In 'Snow White And The Huntsman;' Ben Barnes In 'Seventh Son'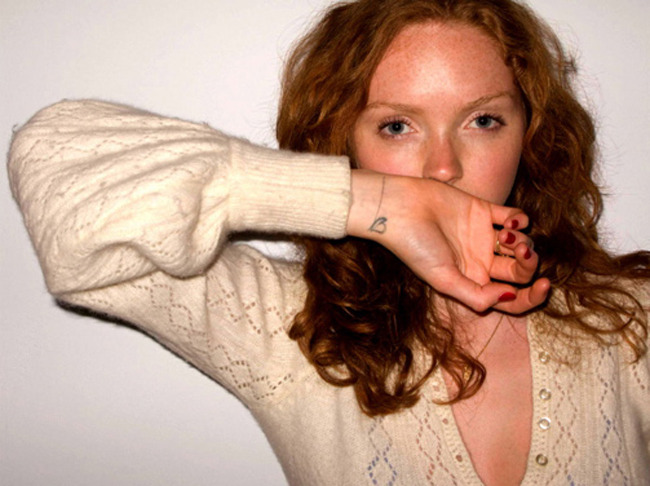 It's a rather slow Friday, leaving us plenty of time — too much time, probably — to think about the passing of Peter Falk and Pixar's fall from the pedestal of perfect reviews. But there are a few bits of casting info out there, and after the break you'll find the following:
Lily Cole helps round out the cast of Snow White and the Huntsman..
...and Ben Barnes will play the lead role in Seventh Son, opposite Jeff Bridges.
This week has seen a bonanza of casting decisions for Universal's Snow White and the Huntsman. (That's the more serious, action-oriented Snow White movie, while Relativity's film is the comic one.) The company of seven dwarfs was rather impeccably cast with Ian McShane, Eddie Izzard, Toby Jones, Bob Hoskins, Eddie Marsan, Stephen Graham and Ray Winstone. Whatever I thought of the movie before — and I was already curious, thanks to Chris Hemsworth (Thor) landing the Huntsman role — that collection of talent made it a lot more interesting.
Also interesting is model turned actress Lily Cole, who has an almost unearthly beauty, as seen in The Imaginarium of Doctor Parnassus. She and Sam Spruell have just joined the Huntsman cast, as a girl named Greta, and "Finn, the Queen's henchman sent to kill the Huntsman and Snow White." They join Kristen Stewart, Charlize Theron and Sam Claflin. Hossein Amini is doing the latest polish on Evan Daughtery's script, with a fall production start on the calendar and a release date set for June 1, 2012. [Variety]
Speaking of Sam Claflin, there's Seventh Son, based on the first book from Joseph Delaney's youth-lit novel series, which was once flirting with Alex Pettyfer and then seemed to have Sam Claflin locked to star as the young man who is the seventh son of a seventh son, and becomes an apprentice exorcist who fights the supernatural in the 1700s. (The novel in question is called The Spook's Apprentice, and the film went under that title at first, then was called The Last Exorcist after the US name of the novel series, but has been called Seventh Son for some time now.)
Sam Claflin didn't take the gig after all, and it now falls to Ben Barnes, who had his first starring role in the second Narnia film. Jeff Bridges will play the older exorcist who trains him; Julianne Moore is playing the youth-sucking villain, and Alicia Vikander plays a girl named Alice. Sergey Bodrov (Mongol) directs, and the film shoots in late summer or early fall — just as Snow White and the Huntsman will roll. [Variety]