Peter Falk, Who Bridged Art And Entertainment With Cassavetes And 'Columbo,' Dies At 83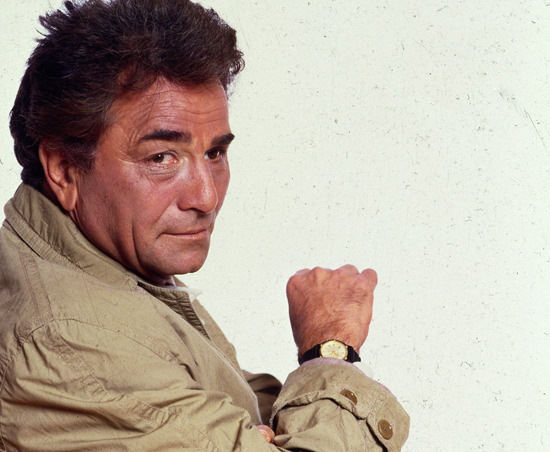 If there is one person who could represent to me all the things that are wonderful about acting for a living, that man would probably be Peter Falk. His was the perfect embodiment of a career built as a graceful bridge between art and entertainment. On one side there are Wings of Desire and his films with John Cassavetes, and on the other are pop-culture icons Columbo and The Princess Bride.
Mr. Falk had suffered from several age-related ailments, including Alzheimer's disease, and his family confirmed today that he passed away last night in Beverly Hills at the age of 83.
Peter Falk had the greatest, handsomest lopsided face in movies. He could have a gently rambling demeanor, or, bending his neck and slumping his shoulders, he could conceal and then deploy a sly, even wicked intelligence. He had a voice that made me wish there was a hidden community somewhere — a Brigadoon-like burg, that appears only once every hundred years — in which everyone talked and acted just like him.
With John Cassavetes and Gena Rowlands he made the shattering A Woman Under the Influence, a film that broke me so completely that I'm not sure I'll ever watch it again, and with Wim Wenders he made Wings of Desire, a film so beautiful that I can watch it over and over. (He wasn't even originally meant to be part of that film.) Columbo, The In-Laws and The Brink's Job are perpetually wonderful entertainment. His passing saddens me greatly, but even so, I enjoyed a good laugh while looking once more at the rooftop surveillance scene from The Brink's Job (below), and that will never change.