James McAvoy In Talks For Danny Boyle's 'Trance;' Michael Fassbender Out [Updated]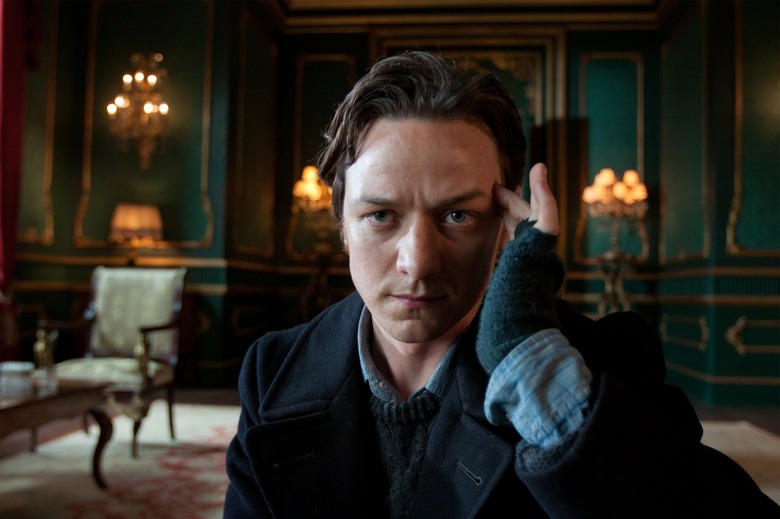 We were surprised when Danny Boyle announced his intent to direct a thriller called Trance this fall, even though Danny Boyle's reposnsibilities with the upcoming Olympics in London mean the film won't actually be finished until fall of 2012 and released in 2013.
Then we were very happy when Michael Fassbender was announced as the likely choice for one of the lead roles. Hopefully this won't be too much of a blow to your interest in the film, but Mr. Fassbender has now backed out. Instead his role will likely be played by his X-Men: First Class cohort James McAvoy.
Variety says James McAvoy is in early talks to play Simon a key role in Trance. Here's the plot once again:
An assistant at an auction house masterminds [an art] heist and teams up with a gang of thieves, but suffers a blow to the head and wakes up with amnesia. He is the only one who knows where the painting's location is and after his continued failure to remember, the gang begins to suspect duplicity on his part and hire a female hypnotist to get into his brain.
UPDATE: Variety initially reported that James McAvoy is looking at Simon, the role that would have been played by Michael Fassbender. Though the latter is evidently out of the picture, the role that James McAvoy might play is a different one; likely the auction assistant. That renders some of the commentary in the following paragraph irrelevant.
Simon is the gang leader, not the auction house assistant. I certainly loved Michael Fassbender for the role, but right now I'd be happy to see him play just about any part in any film. Still, James McAvoy (pictured above, trying to figure out where the art is) will be more than capable, and might be a lot more fun to see in a villainous mode, since that isn't how he is often cast. We're looking forward to seeing who is cast in the other key roles, especially since this has been pegged as a possible return to the Danny Boyle form of Shallow Grave. Now can you wait until 2013 to see this?