Superhero Bits: Thor, Muppets, Green Lantern, Captain America, Catwoman, Doctor Who, Ghost Rider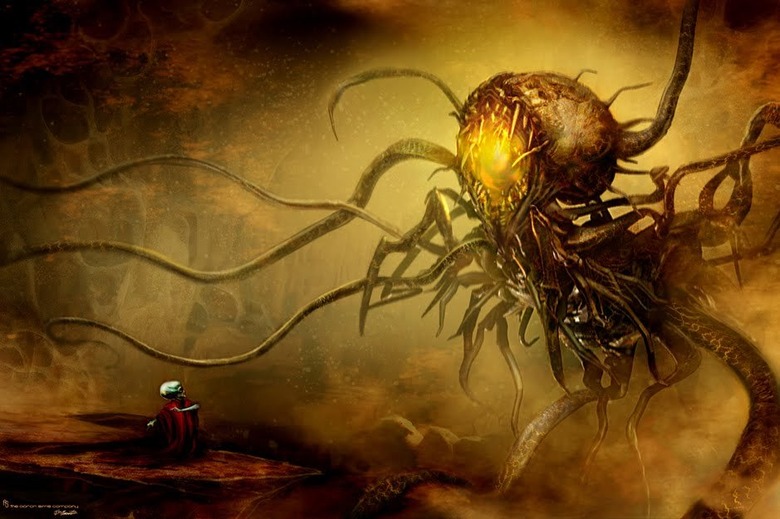 What did Anne Hathaway have to say about the legacy of Catwoman? Which Doctor Who star dressed up as Batman this week in Hollywood? What superhero is a former Congressman using to attack his political rivals? Marvel is bringing two stars to San Diego Comic Con this year, who are they? And is Ghost Rider really becoming a girl? Read about that all and more in today's Superhero Bits.
Anne Hathaway, aka, Selina Kyle in The Dark Knight Rises, spoke to a Swedish website – briefly – about playing the role. Here's one of her quotes about playing a role that so many others have played before her:
It makes you work harder, I take a chance not that something may work. But there is a certain satisfaction in that, towards the end of the day did everything.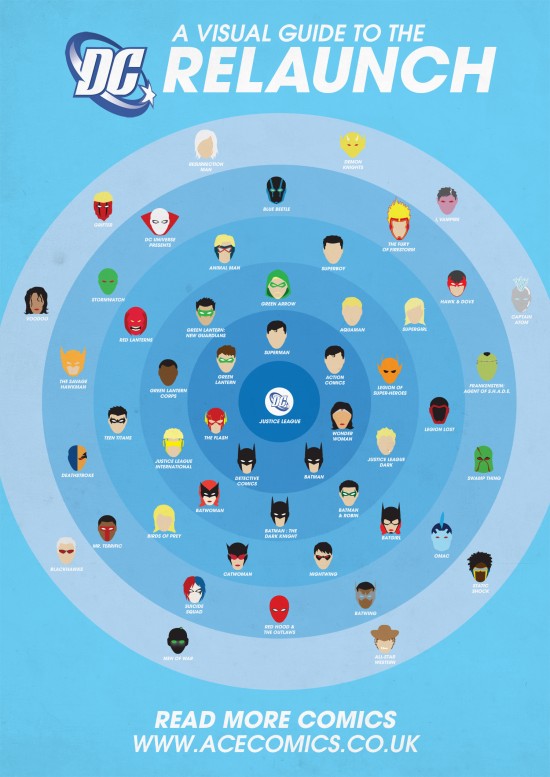 X-Men Family Tree artist Joe Stone (via io9) has created a visual summary of the upcoming DC Comics relaunch.DC Comics, formerly based in New York, is moving their offices to Burbank, CA. Know what else is in Burbank? Warner Brothers. The Hollywood Reporter has more info on the continued integration.
Alan Grayson, a former (and possibly future) Congressman, uses the above scene from Green Lantern #76 to attack his political rivals over on the Huffington Post.
Have a few minutes to read and love Green Lantern? Superhero Hype transcribed the entire Los Angeles press conference held for the film which includes pretty much the whole cast and major crew: Martin Campbell, Ryan Reynolds, Mark Strong, etc.
The First Avenger (ET) – Marvel Studios /... by IrOnMaNSMEntertainment Tonight visited the set of Captain America: The First Avenger. Check out some of the footage above.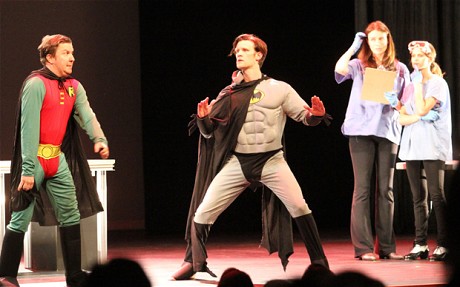 Matt Smith, best known for his role on Doctor Who, was trying to plant his flag in Hollywood and did a series of plays, including one called Gotham Autopsy which saw him act as Batman. The UK site The Telegraph alerted us to is and has more info.
Comic Book Hall of Famer and legendary artist Gene Colan has passed away. Colan is best known for work on Tomb of Dracula but also did runs on Captain America, Iron Man, Daredevil and much more. Click here for more information.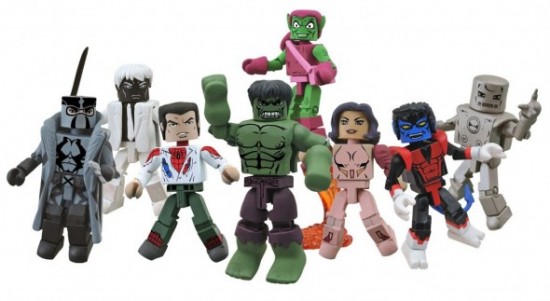 Nerd Approved has your first look at some badass new Marvel Minimates which include Unmasked Peter Parker, The Hulk and more.
Though Marvel won't have a Hall H panel at San Diego Comic Con this year, it seems Captain America: The First Avenger stars Hugo Weaving and Chris Evans will be in town, according to NerdReactor. I'd buy tickets to opening night in the Gaslamp if I were you.
Due to the amount of graphics and images included in Superhero Bits, we have to split this post over TWO pages. Click the link above to continue to the second page of Superhero Bits.
Converse and DC Comics, a match made in Heaven. Geekologie has an exclusive first look at eleven new pairs of Chuck Taylor Converse inspired by DC Comics. That's one example above, check out the site for the rest.
Any Green Lantern movie fans out there? Yeah, there are a few of you. One of the most impressive parts of the movie is the planet of Oa and Trailer Addict has this featurette on its creation.
First Lucy Punch and now Jason Patric. The two stars of the comic turned FX pilot Powers have been cast. Deadline has all the information you want.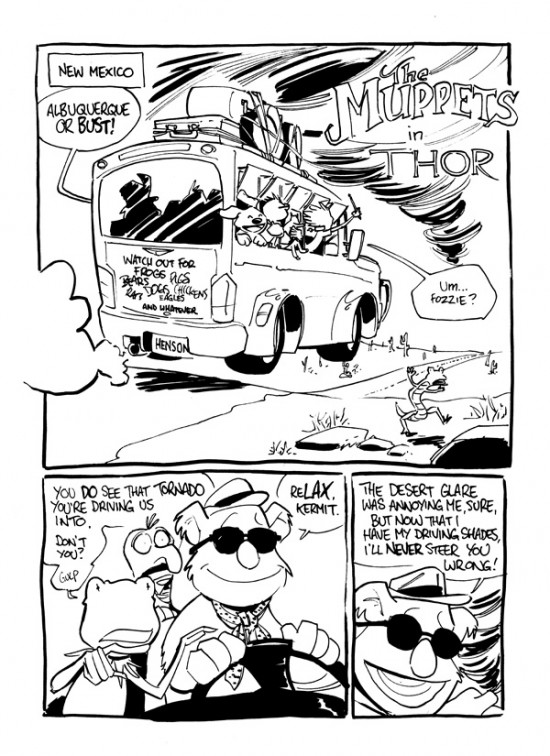 Occasional Comics (via GeekTwins) has found this online comic called The Muppets in Thor which, as you can guess, reimagines the Thor movie as if it was only populated by Muppets. The first page is above, the rest are on Occasional Comics.
With the latest major comic book superhero death, Entertainment Weekly has ranked the all of the major superhero deaths in comics. Do you agree?
[No photo]
In The Avengers, S.H.I.E.L.D has trucks. And that's one of them. The unofficial Marvel Movies Facebook has even more if you're interested.
Curious how DC guru Geoff Johns got his start in the business? By crashing Superman director Richard Donner's car. Head over to the Los Angeles Times for more.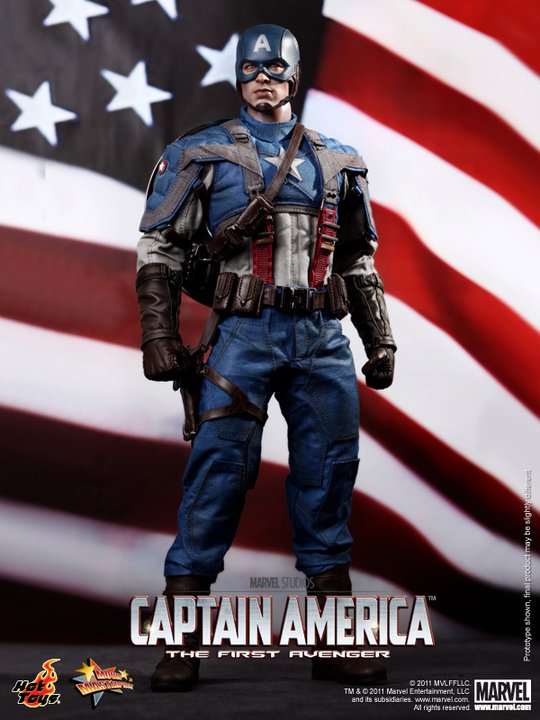 Hot Toys is one of the best collectible toy manufacturers out there and they prove it once again with this gorgeous sculpt of Captain America: The First Avenger. GeekTyrant has a bunch of additional photos.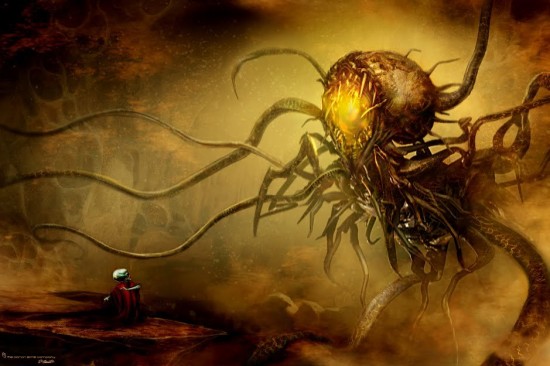 Watching Green Lantern, you can tell a world of design went into it. Now, ComicBookMovie has a slew of unused concept art from the film, specifically of the villains. Check it out.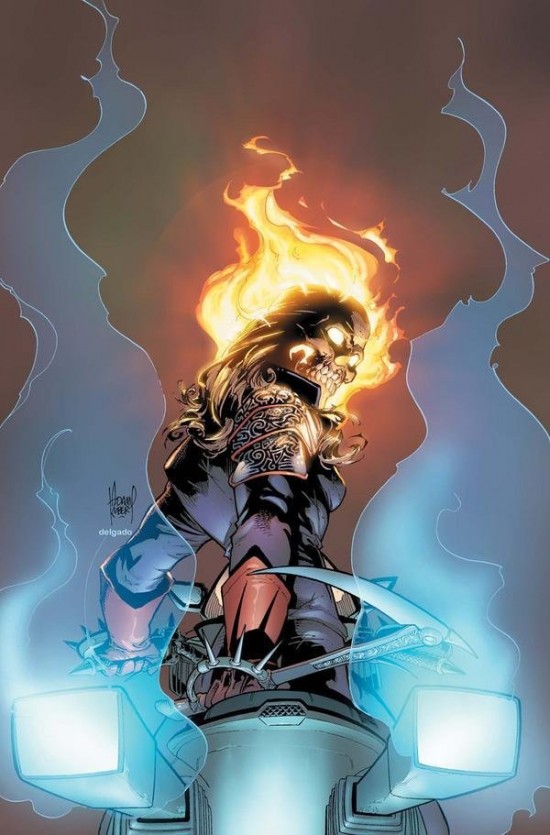 There's a new Ghost Rider. And she's a girl. I wonder what Johnny Blaze thinks. Thanks to ComicBookMovie for the image.