See 'Attack The Block' For Free In New York City! #Attackthesunshine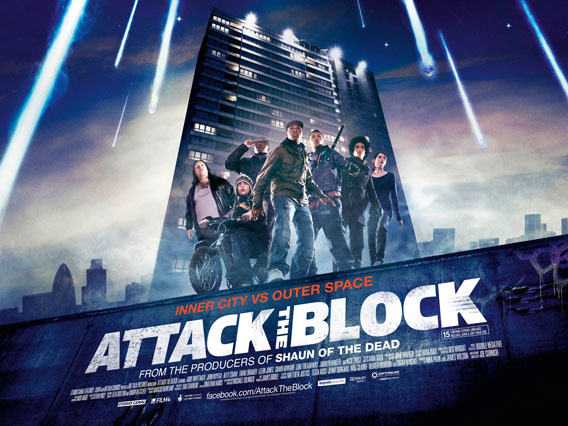 Believe it. Joe Cornish's awesome sci-fi action film Attack the Block is having yet another free screening in New York City. It already attacked the Alamo Drafthouse in Austin and now it's time to "Attack the Sunshine" at 8 p.m. June 28 at the Landmark Sunshine Cinemas on Houston Street in Manhattan.
Want to see this amazing film, for free, well in advance of its July 29 release date? Allow it. After the jump, we'll give you an exclusive links to tickets from your friends at /Film.
Click right here to grab a ticket for the free screening in New York City.
This is yet another fan screening of the film in hopes that buzz will build and build toward the official opening of the awesome movie. If you nab a ticket, tweet about it and hashtag #attackthesunshine.
Get to the theater early and believe it, this movie is worth the wait. Trust.
Attack The Block
8pm, June 28th
Landmark Sunshine, 143 East Houston Street on the Lower East Side, New York, NY
(212) 260-7289