Richard Linklater Has Three Years Of Shooting Left With Child Actor On 'Boyhood'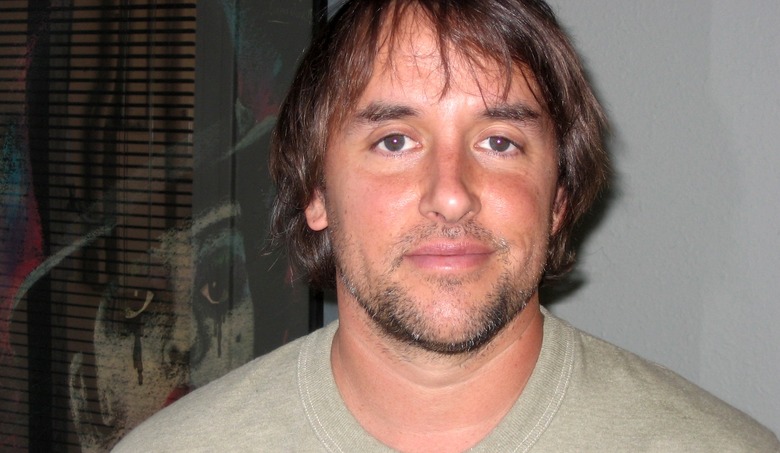 Richard Linklater has put out several films over the last decade — School of Rock, Before Sunset, Me and Orson Welles and the upcoming Bernie, just to name a few — but during all that time, he's been slowly working on another, quietly epic project as well. Linklater began shooting Boyhood (formerly called Growing Up) back in 2002, following one young actor (Ellar Salmon) as he ages naturally from first grade to the start of college. Linklater recently reported that he has three more years of shooting left to go, which, yup, sounds about right — a six-year-old in 2002 would be eighteen in 2014. Ethan Hawke and Patricia Arquette also star Salmon's parents. Read more about the project after the jump.
Three years is still a long time to wait, of course, and that's not even taking into account all the stuff that happens to a project after it's finished shooting — so who knows when we'll actually see the finished product hit theaters. But on the flip side, three years doesn't sound too bad when you take into account the fact that the film's been shooting now for nine years — we're 75% of the way there! Hooray!
Seriously, though — I'm really, really looking forward to this movie. Some of Linklater's films rank among my all-time favorites, and this unusual project seems like a fantastic fit for his naturalistic sensibilities as well as his talent for creating recognizable yet very specific characters. Tons of great films deal with themes like aging and the passage of time, but I imagine that the long-term shooting approach will allow Linklater to wrestle with those same topics in a way you don't often get to see in movies.
In the same interview, Linklater also spoke briefly about that "spiritual sequel" to Dazed and Confused that got shelved back in 2009 when it couldn't get the financing together. He didn't reveal much in the way of new information — as previously reported, the film will feature a new cast playing new characters as they navigate their first weekend of college in 1980 — but it's just good to know he's still thinking about it, as I would very much love to see this film some day as well.