Superhero Bits: Green Lantern, Captain America, Batman: Arkham City, Thor, Powers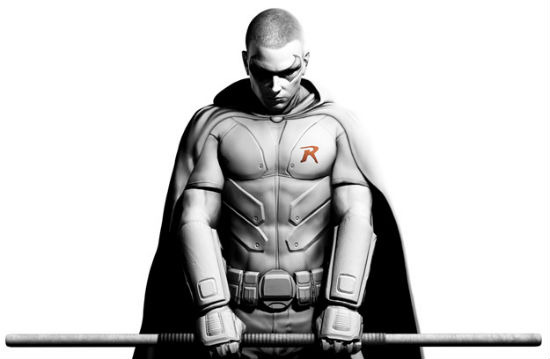 What's the huge Spider-Man spoiler that's all over the mainstream media today? What's Robin going to look like in Batman: Arkham City? Was that Dark Knight Rises trailer real? When will the final Captain America: The First Avenger trailer appear? And are people devoting a lot of time to making fun of Green Lantern? The answers to these questions and more in today's Superhero Bits!
The biggest news of the day is that several major media outlets are running a HUGE SPOILER for the Spider-Man comic books. If you are reading Ultimate Comics Spider-Man and don't want to be spoiled, or haven't seen the Associated Press, USA Today or New York Post today, fair warning that the spoiler is the first story on page 2 of this article.
Comic Book Movie found this YouTube video analyzing that fake Dark Knight Rises teaser that popped online over the weekend. If you weren't convinced it was fake, maybe this will change your mind.Captain America: The First Avenger movie trailer news: according to SuperHero Hype, the new trailer, along with one for Mission Impossible: Ghost Protocol, should be attached to Transformers: Dark of the Moon. No Amazing Spider-Man trailer though.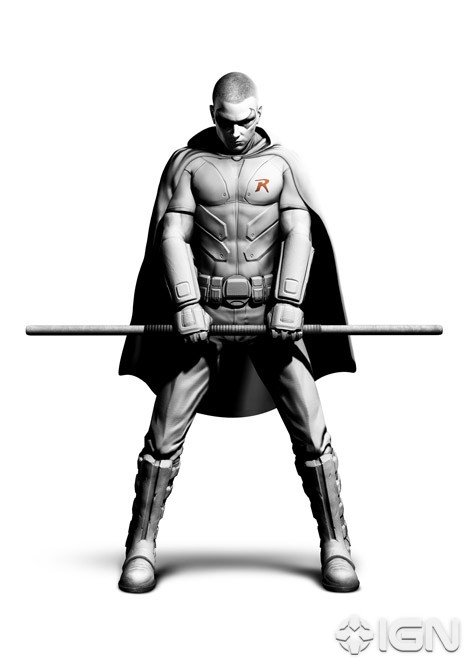 We've already heard that Robin would be a playable character in Batman: Arkham City and now, thanks to ArkhamCity.co.uk (via CBM) we've got this full image. Looks pretty awesome.
Hulk have sex! Another comic book porn parody has popped up, pun intended. Vivid Entertainment presents The Incredible Hulk XXX A Porn Parody.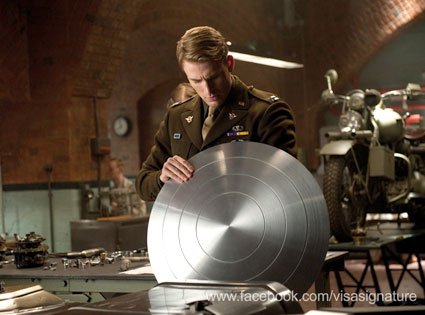 Chris Evans does a little preliminary shield caressing in this brand new image from Captain America: The First Avenger that comes to us from E! Online.
Did the Green Lantern movie make you mad? Maybe this new Cartoon Network show will be better. CBM found this teaser trailer for the new show: Green Lantern The Animated Series!
ScreenJunkies spoke to Captain America: The First Avenger co-writer Stephen McFeely about the eventual sequel. He said though it will likely be a modern story, they left gaps to go back to World War II, wouldn't comment on the villain and they are already discussing ideas back and forth with Marvel.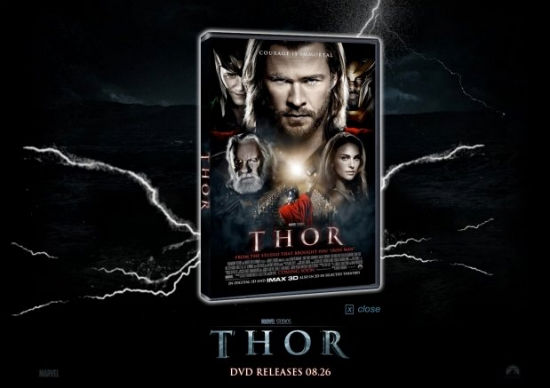 Paramount is already looking towards the Thor DVD/Blu-ray release and CBM thinks this is the first look at the cover art.
Lucy Punch (Dinner for Schmucks, You Will Meet a Tall Dark Stranger) has been cast as the female lead, Deena Pilgrim, in FX's upcoming TV adaptation of Powers. Deadline broke the casting news.
Due to the amount of graphics and images included in Superhero Bits, we have to split this post over TWO pages. Click the link above to continue on the second page of Superhero Bits.
SPIDER-MAN Comic book SPOILER COMING.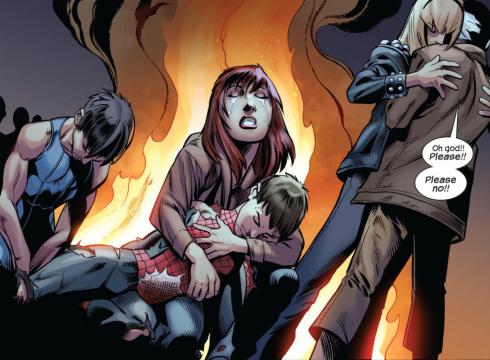 Yup, Spider-Man dies in Ultimate Comics Spider-Man #160. Head over to Bleeding Cool to see some more spoiler panels from the comic and read the story line. Here's what the writer Brian Michael Bendis said:
Listen, I sat there typing this thing with tears in my eyes like a big baby! I went upstairs to my wife, and I go, 'I am so embarrassed. I think I've literally been crying for 45 minutes.' I've had real things happen in my life I didn't cry about, and yet I'm crying about this. I became very proud of it, and that's not an adjective I often put on myself.
Conan O'Brien has been having some fun at the expense of Green Lantern. As you can see in the above clip, he set up star Ryan Reynolds good. And then...
Yup, another video just slamming Green Lantern. Really funny. Thanks to TeamCoco for that one.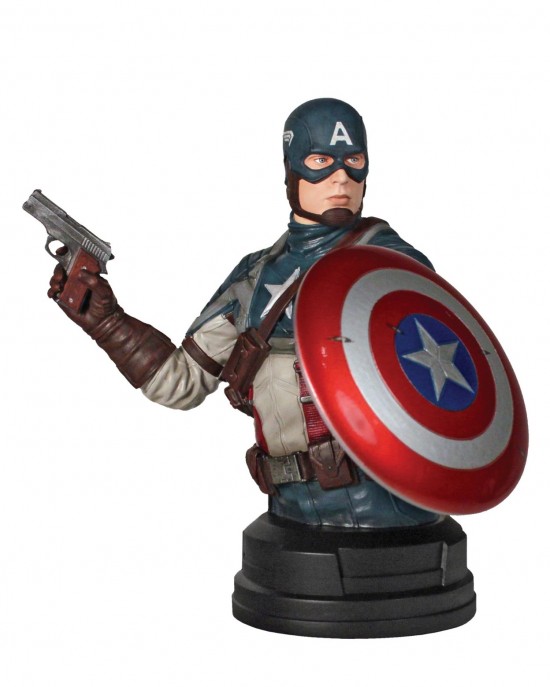 The San Diego Comic Con exclusives are coming and this is a very cool one. Gentle Giant's Captain America: The First Avenger bust.
Mark Millar might talk a bunch of crap about movie adaptation but he knows about writing comics and the comic book business. Here's a sampling of a larger interview by ComicBookGRRL in which he talks about the DC Comics reboot:
At DC it seems that there's a massive desperation, they're relaunching their entire line right now in September, all in one month. And I said, why didn't you guys just roll it out over a year so that everybody gets a chance to buy, you know, try out the first issues? And they said, we're actually more accountable to Warner Brothers now than we've ever been before – we need to show some serious profit.
Excited for The Avengers? Disappointed that several other Marvel properties, such as X-Men and Fantastic Four, will never be part of the mix because of complicated rights issues? There were no such issues in these clips, found by Fanboy, of the Seventies animated show which featured Magneto meeting the Fantastic Four.
Andrew Garfield has finally finished shooting The Amazing Spider-Man after a grueling shoot. In an exclusive interview with E! Online, he talks a bit about it. Here's a sample, head to E! for more:
It was so long, man. It's crazy. I feel like I lost a sense of myself for awhile...It was very hard work. I worked my butt off.
More fun at the expense of Green Lantern as little kids reenact the film. Thanks to BabelGum (via Film Drunk) for the heads up.
Topless Robot has some funny breakdowns of the "best scenes" in Green Lantern. Here's one short example:
Blake Lively's Dad: As head of Ferris Air, I want to sell my super-awesome drones to the military. So I'm going have Hal Jordan and my daughter Blake Lively, my own two test pilots, fight them and presumably lose.
Military Guy: Huh? Why would you do that? Why would we be okay with that? You could have told your pilots to lose on purpose so we buy your drones. If you were even slightly intelligent, you would have definitely done that.Blake Lively's Dad: Don't worry, gentlemen. Hal Jordan is such as a**hole, he will be unable to resist trying to win. I promise.