Casting Bits: Penn Badgley Is Jeff Buckley, Andrea Riseborough Joins 'Welcome To The Punch', Sarah Shahi To Play Sylvester Stallone's Daughter In Walter Hill Project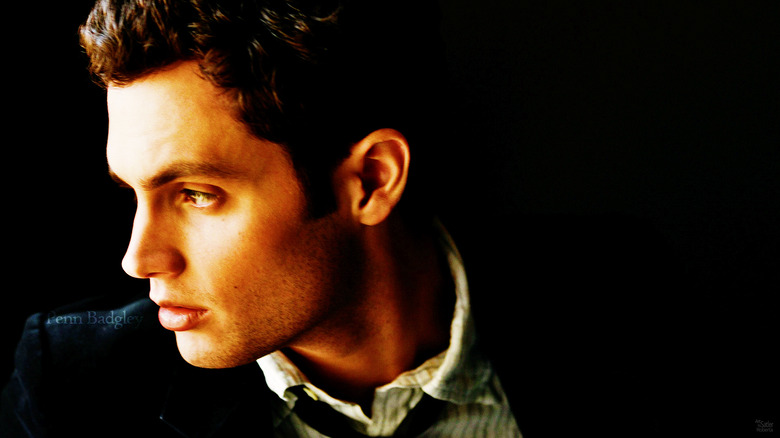 Gossip Girl actor Penn Badgley has been tapped to star as Jeff Buckley in a new biopic about the singer-songwriter. No, not that one — the other one. In true Hollywood fashion, there are currently two Buckley-based projects in the works: the one Jake Scott's making with Buckley's mother Mary Guibert as executive producer, and this one, directed by Daniel Algrant (Naked in New York). Scott's film will be look at Buckley's (tragically brief) life and career arc, whereas Algrant's will focus on Buckley's breakthrough performance at a 1991 tribute concert for his father, the late Tim Buckley. According to The Playlist, Algrant's will also include a romance between Buckley and a working at the concert.
I really only know Badgley from Easy A and the handful of Gossip Girl episodes I've seen, and I can't say he's ever left a strong impression on me. (Well — I hated his Gossip Girl character, but that's probably less his fault than the writers'.) So I can't say whether this will be a good thing or a bad thing. Either way, there's a chance he'll be going up against fellow teen heartthrob Robert Pattinson, who's still rumored to be circling the corresponding role in Scott's movie. [24 Frames]
After the jump, rising star Andrea Riseborough wins the female lead in Welcome to the Punch, and Fairly Legal's Sarah Shahi signs on for Walter Hill's next project.
Sarah Shahi, best known as the star of USA's Fairly Legal, has just been cast to play Sylvester Stallone's daughter in that untitled Walter Hill action thriller formerly known as Headshot. Adapted from Matz and Colin Wilson's graphic novel Bullet to the Head, the film follows a New Orleans hitman (Stallone) and an NYPD detective who come together after their respective partners are murdered in order to launch "a high-stakes investigation that leads from the dingy back alleys of New Orleans all the way to the power corridors of Washington, D.C." (Criminals forming alliances with detectives is the theme of today's Casting Bits, apparently.)Thomas Jane was announced earlier this spring for the part of the cop, but his name was left out of that last Warner Bros. press release, and isn't mentioned in this Variety article, either. Fast Five star Sung Kang remains on board, though his role has not been announced. Production on the project is scheduled to begin this month in Louisiana. [Variety]