'Puss In Boots' Theatrical Trailer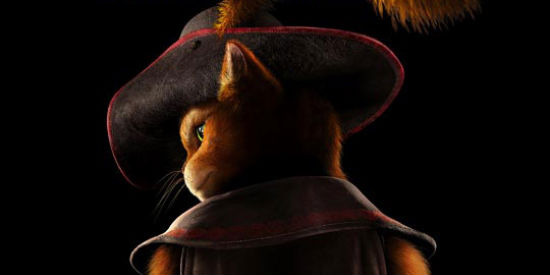 Kids and cat lovers are going to find it hard to resist the new trailer for DreamWorks' Shrek spin-off Puss In Boots. Directed by Chris Miller (Shrek the Third) and featuring the voices of Antonio Banderas, Salma Hayek, Zach Galifianakis, Billy Bob Thornton and Amy Sedaris, the film opens November 4th in 2D, 3D and IMAX 3D.
After the jump, check out the new trailer, new poster and read more about the film.
Thanks to Yahoo Movies for the exclusives. Here's the new trailer.
And here's the new poster: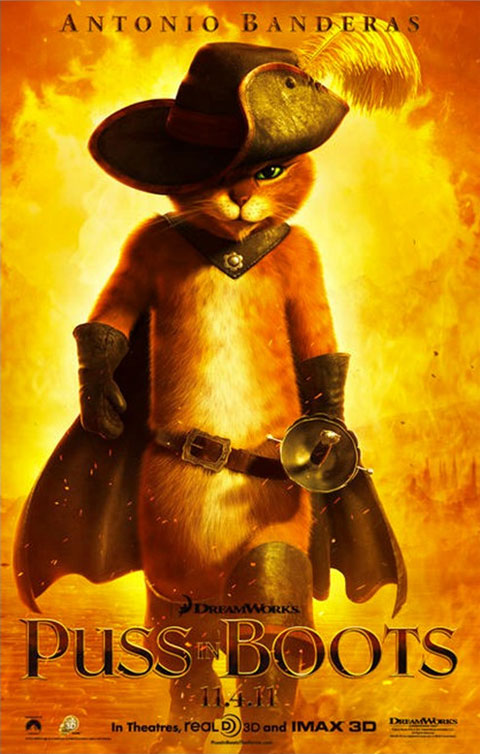 Finally, the plot description:
Way before Puss ever met Shrek, our suave and furry feline hero goes on a swashbuckling ride, as he teams with mastermind Humpty Dumpty and the street-savvy Kitty to steal the famed Goose that lays the Golden Eggs.
I thought the original teaser trailer was more evocative than this one, which seems to highlight more of the crude and cute elements of the movie. The same goes for the teaser poster (seen at top). Puss, heroically standing with his back to the viewer, is way more striking than him staring us down.
The most interesting thing with Puss In Boots, though isn't whether or not it's going to be a good movie. That's more or less insignificant. What is significant is if the character is recognizable and beloved enough for the millions of Shrek fans out there to go out of there way to see. Most likely he is but, without that hook, this iteration of the character feels a bit thin and forced to have his own movie. You can be sure that DreamWorks will play up the cat thing though. We all know that cats and the Internet are like peanut butter and jelly.
Do you think this movie will have any redeeming qualities? Do you expect it to be a reference-thon like the Shrek films?