'The Skin I Live In' International Teaser Trailer: Crazy, Cool, Creepy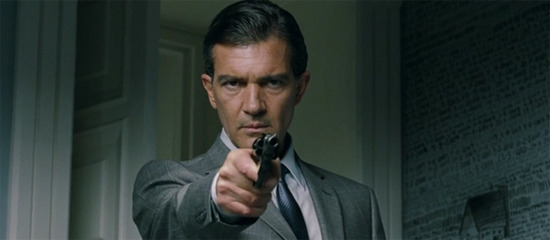 Reviews at Cannes painted Pedro Almodovar's new film, The Skin I Live In, as a muddled but sometimes effective thriller. A new international teaser for the movie has landed, and it certainly hypes up the 'effective' part, even while suggesting the same all over the map tone of which some complained at Cannes.
I got a kick out of this teaser because it makes the film look like it has the camp playfulness and style of Mario Bava's wild comic book classic Danger: Diabolik, only filtered through the more intensely psycho-sexual and self-aware viewpoint of Peddro Almodovar. If I saw this without knowing anything else of the film I'd walk away pretty keen to see the film. See what you think, after the break.
Ever since his wife was burned in a car crash, Dr. Robert Ledgard, an eminent plastic surgeon, has been interested in creating a new skin with which he could have saved her. After twelve years, he manages to cultivate a skin that is a real shield against every assault.
In addition to years of study and experimentation, Robert needed a further three things: no scruples, an accomplice and a human guinea pig. Scruples were never a problem. Marilia, the woman who looked after him from the day he was born, is his most faithful accomplice. And as for the human guinea pig...
The Skin I Live In stars Antonio Banderas, Elena Anaya, Marisa Paredes, Jan Cornet, Roberto Alamo, Blanca Suárez, Eduard Fernández, José Luis Gómez, Bárbara Lennie, Susi Sánchez, Fernando Cayo and Teresa Manresa.
Sony Classics has the film, and will release it on November 17.