Darren Aronofsky Wants 'Noah' To Be A Big Event Film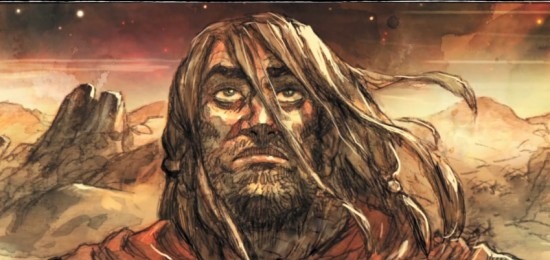 The precise choice for Darren Aronofsky's follow-up to the award-winning audience favorite Black Swan has been a bit question mark over the past six months, and especially since the director walked away from Fox's The Wolverine. (Which is now looking to James Mangold to direct.)
We know that he'll helm the pilot episode of HBO's very intriguing-sounding show Hobgoblin, which Michael Chabon and Ayelet Waldman are writing and producing. But he's also been shopping Noah, the $150m take on the biblical tale of Noah and the Ark that has been percolating in his mind for many years. New Regengy is on board to pay for half of the project, but a studio is needed for the balance. No one has stepped up yet, but that hasn't stopped people from asking Darren Aronofsky about the project. His latest statements, which reveal that he wants to play down the religious aspect of the story and heighten the tentpole potential inherent in it, are below.
At the Provincetown Film Festival, Darren Aronofsky told IFC,
I don't think it's a very religious story... I think it's a great fable that's part of so many different religions and spiritual practices. I just think it's a great story that's never been on film.
That's Useful Quote Number One. The second in that series is this: "I want to make a big event film, and I think it can be that."
The latter aspect is something that, I think, has been relatively evident for at least a while. It's a $150m film, and you don't get to make that movie without crafting it as an event. Granted, this version of the 'event movie' may not be quite the broad family-friendly version that we often see, given that Mr. Aronofsky has said that the stories that inform Noah "are not PG in any way," and talked about the character in these terms:
He's a dark, complicated character. The tragedies we perform on each other are so well reported. Quite clearly, the planet is dying, and we are dying on it.
John Logan is rewriting the script, and we'll be interested to see what changes are made in order to get the movie rolling, if any.
The final question is whether Christian Bale is really the object of his desire for a leading man. The director evaded that question with "no comment," though IFC's report describes the delivery as being accompanied by a grin, suggesting that there is more truth than not to that rumor.