Werner Herzog's Death Row Documentary Retitled 'Gazing Into The Abyss: A Tale Of Death, A Tale Of Life'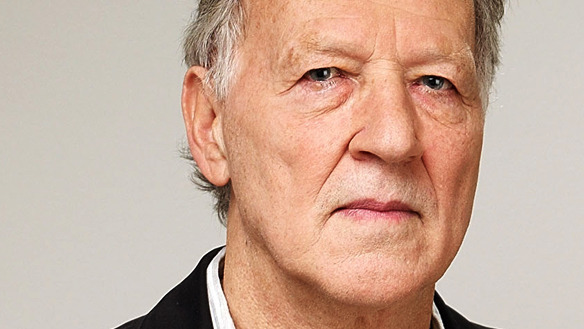 Get ready for Werner Herzog's next documentary, a film set in a Texas prison that he says is "a gaze into the abyss of the human soul." The film is called, appropriately, Gazing into the Abyss: A Tale of Death, a Tale of Life. Not exactly the most subtle title, but when the subject is death row prisoners, perhaps there isn't room for a lot of subtlety.
We learned about the film last year, when the director said he was working on a film set in a Texas prison. The title comes by way of Variety today, which says that the film features profiles of " two men convicted of triple murder, another who killed his girlfriend and her two mentally retarded sons, and a woman — one of only 10 on Texas' death row — charged with abducting a newborn baby and killing the child's mother."
The film features conversations with the inmates, detailing their lives, crimes and possible deaths. If previous Herzog docs are anything to go by, there could also be examples of what he calls ecstatic truth — that is, less than truthful filmmaking the tries to get to the heart of the subject. If recreations worked for Errol Morris when dealing with death row, I don't see why ecstatic truth can't work for Herzog.
Previously, the film used the title Death Row, and in an interview the director said, "I am doing a film on death row inmates who are waiting for execution... Of course, it fascinates me to look into deep abysses of the human soul. Left and right, wherever you look, there is an abyss." At the time, he said the film, which is set for Investigation Discovery, would use little in the way of voiceover or music, with the interviews taking center stage.
Werner Herzog's current film, the 3D documentary Cave of Forgotten Dreams, is currently playing in the US (where it is the highest-grossing independent doc of the year) and he is still prepping the Gertrude Bell biopic Queen of the Desert, for which Naomi Watts is said to be lined up.