Page 2: JJ Abrams, Captain America, Star Trek, Green Lantern, Harry Potter, Zombies, Star Wars, Bill & Ted's Bogus Journey, Comic Con, The Hangover, Cars 2, Angry Birds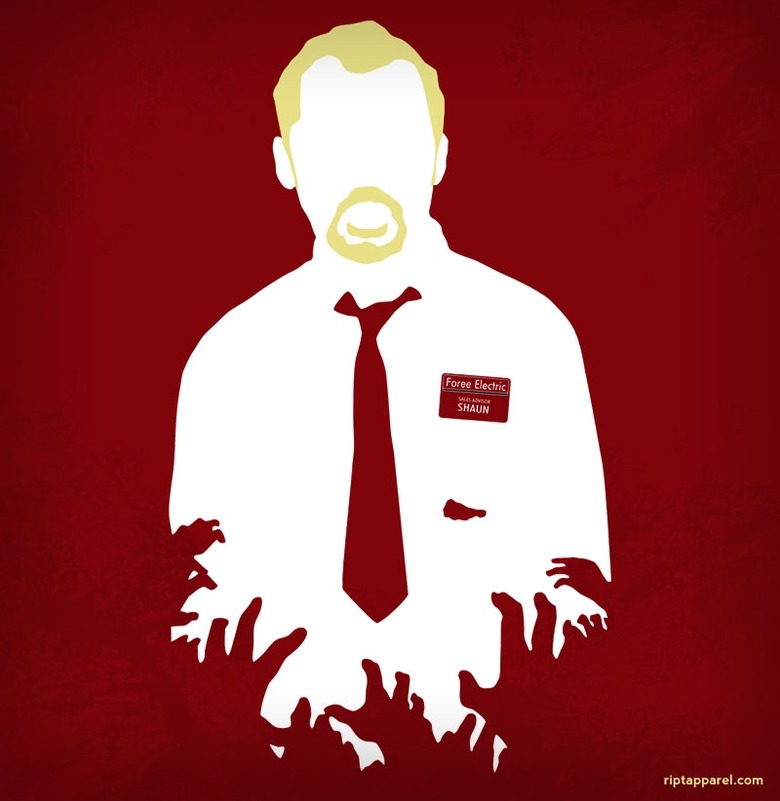 What is Page 2? Page 2 is a compilation of stories and news tidbits, which for whatever reason, didn't make the front page of /Film. After the jump we've included 46 different items, fun images, videos, casting tidbits, articles of interest and more. It's like a mystery grab bag of movie web related goodness. If you have any interesting items that we might've missed that you think should go in /Film's Page 2 – email us!
Today's t-shirt of RIPT Apparel is a Shaun of The Dead-inspired design "You've Got Red On You".
D23 is holding a member exclusive advance screening of Winnie The Pooh on Saturday, July 9th, 2011 at the El Capitan Theatre in Hollywood.
Boy Genius Comedy have produced a faux trailer for a new JJ Abrams movie titled Lens Flare: The Movie. Well, someone had to do it, right?
The Hangover: Part II has surpassed The Hangover to become the highest grossing R-Rated comedy of all time.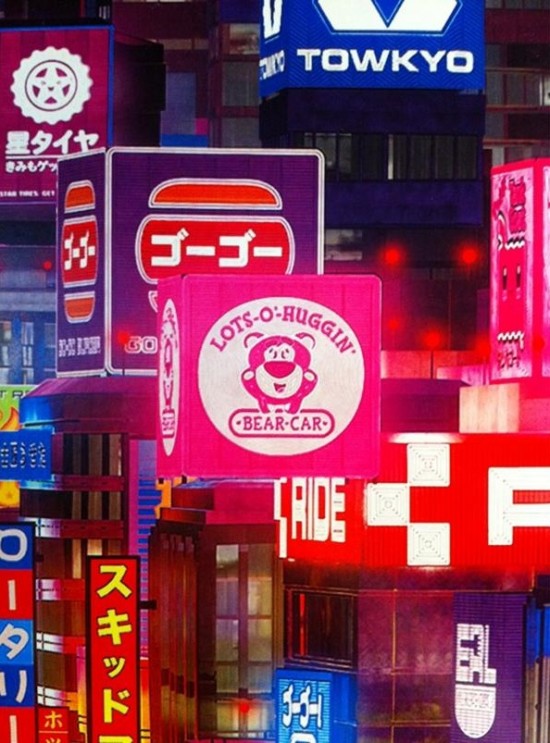 Did you spot this Toy Story 3 easter egg in the Cars 2 poster?THR has an article titled 'Bridesmaids' Effect: Why Female Comedies Are Making Comeback.Captain America's Burlesque Adventure from the Peekaboo Revue.Harry Potter star Daniel Radcliffe says he is not involved in J.K. Rowling's Pottermore project.

/Film editor/founder Peter Sciretta will appear on the Masters of the Web panel at the 2011 San Diego Comic Con.
2010 theme park attendance:
1. Magic Kingdom FL: 16,972,000 (-1.5%)
2. Disneyland CA: 15,980,000 (+0.5%)
3. EPCOT FL: 10,825,000 (-1.5%)
4. Disney's ANimal Kingdom FL: 9,686,000 (+1.0%)
5. Disney's Hollywood Studios FL: 9,603,000 (-1.0%)
6. Disney California Adventure CA: 6,278,000 (+3.0%)
7. Islands of Adventure FL: 5,949,000 (+30.2%)
8. Universal Studios FL: 5,925,000 (+6.1%)
9. SeaWorld FL: 5,100,000 (-12.1%)
10. Universal Studios Hollywood CA: 5,040,000 (+26.0%)
11. Busch Gardens FL: 4,200,000 (+2.4%)
12. SeaWorld CA: 3,800,000 (-9.5%)
13. Knotts Berry Farm CA: 3,600,000 (+8.0%)
Due to the amount of graphics and images included in Page 2, we have to split this post over a BUNCH of pages. Click the link above to continue the second page of Page 2.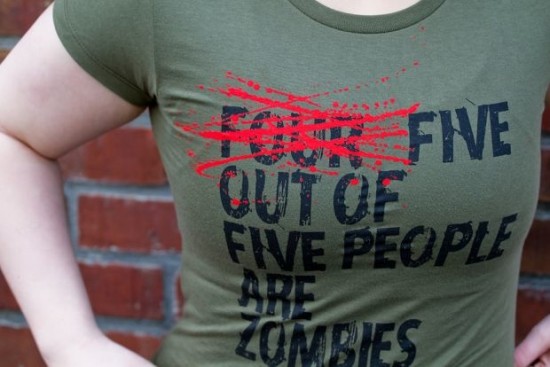 Four out of five people are zombies t-shirt.
Top10Films lists Top 10 films to watch before going to film school.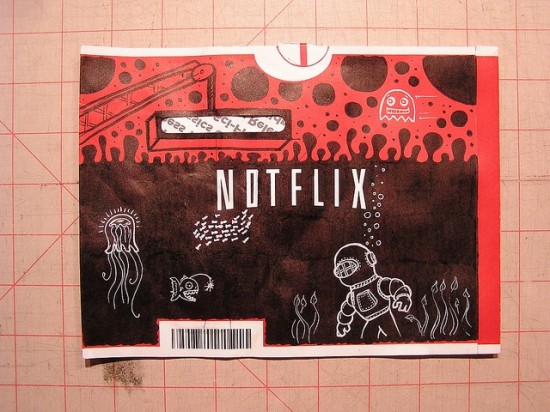 A round-up of Netflix Envelope art.
DeathStarPR lists 11 Star Wars Themed Father/Son Activities You Can Do This Father's Day.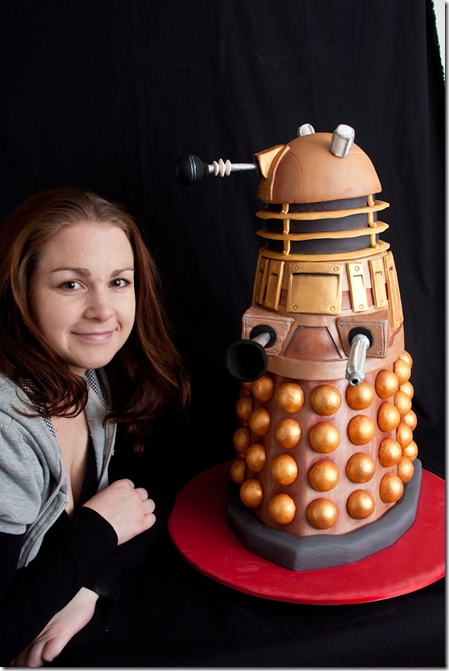 Stacked Cakes in Canberra, Australia created this Doctor Who-inspired cake.
MTV lists the 10 Vilest Green Lantern Villains – Ever.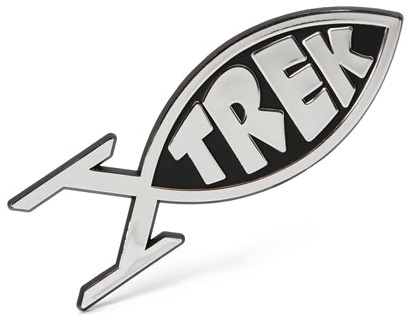 Order the Star Trek Car Emblem for $7.99 from ThinkGeek:
Boldly go and proclaim your love for all things Trek. Lament that your car doesn't have an anti-matter warp core, or is armed with photon torpedoes! Show everyone you know, everywhere you go, that infinite diversity in infinite combinations is your prime directive! Ok, maybe that was a stretch, but still – there's nothing like being a Trekkie (shakes fist – ownnn iiiiiit...) and having a Trek Fish Car Emblem shining proudly on your vehicle.
EW lists 12 TV Dads I'd Like to Friend.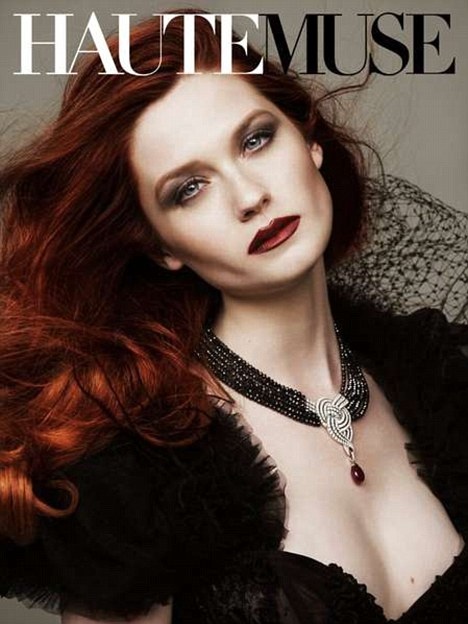 Bonnie Wright (who played Ginny Weasley in the Harry Potter movies) looking all grown up on the cover of Haute Muse magazine.The Girl With the Dragon Tattoo costume designer Trish Summerville says "The whole color palette for the film is very dark and muted. We don't really have any bright tones, the look is very much that of a black and white film."
Due to the amount of graphics and images included in Page 2, we have to split this post over a BUNCH of pages. Click the link above to continue the third page of Page 2.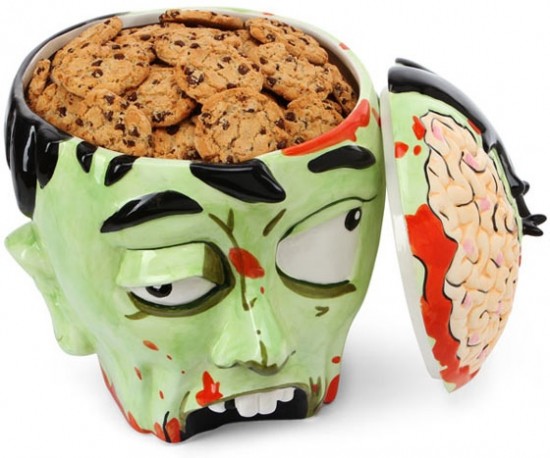 Zombie head cookie jar.
CultOfMac explains why they think Apple should use its billions to crush Hollywood.Check out C3P0 and R2D2 in this vintage "Childhood Immunization" PSA.Furious Fanboys list 5 Reasons Green Lantern Doesn't Suck.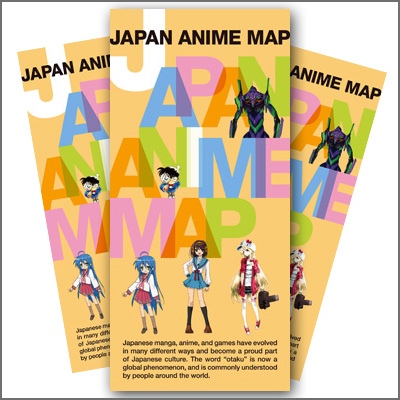 Japanese National Tourism Organization (JNTO) has put together "an English language map of Japan pointing out all of the proper must see otaku highlights."Movieline takes a look at the 9 milestones in the evolution of Jim Carrey.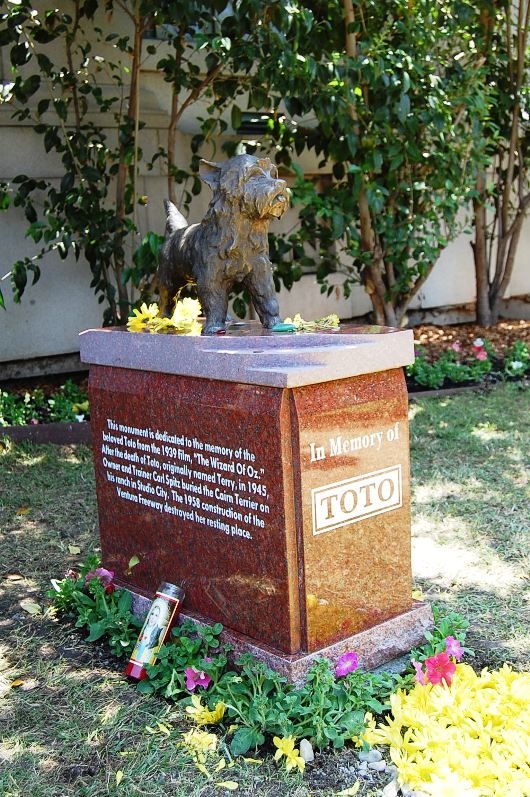 Hollywood Forever Cemetery has unveiled the Toto Memorial in memory of the dog from The Wizard of Oz.
TheWeek lists 7 theories to what JK Rowling's mysterious new website Pottermore is really about.
Presenting Tron: Angry Birds.
Green Lantern received a B CinemaScore from average moviegoers.
Due to the amount of graphics and images included in Page 2, we have to split this post over a BUNCH of pages. Click the link above to continue the fourth page of Page 2.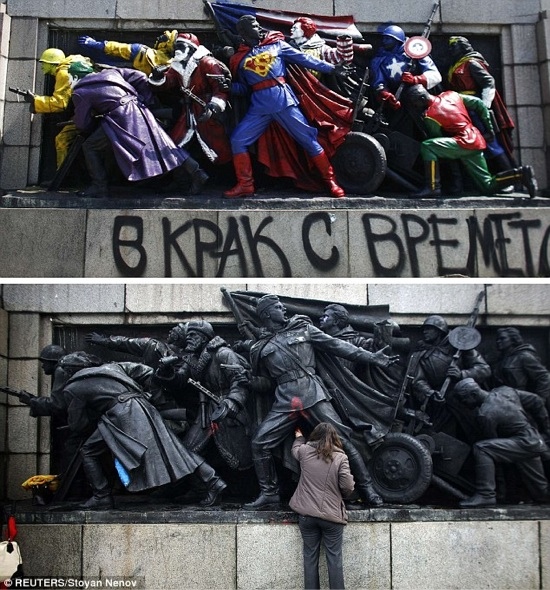 Bulgarian pranksters painted a Soviet-era statue of Red Army soldiers to look like American icons.
Deadline reports that "Paramount is low-balling its internal projections and saying Transformers 3: Dark Of The Moon should make $150 million in the first 6 days of release starting Wednesday, June 29th, and continuing through Fourth Of July's long holiday weekend".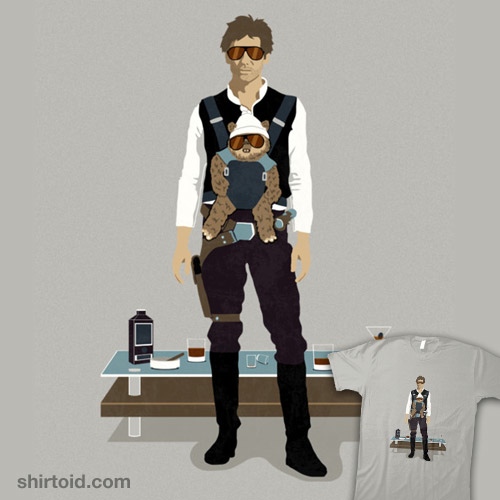 This t-shirt is a mash-up of Han Solo from Star Wars and The Hangover.... but why?
Stars&Popcorn lists the Top 10 Movie Lawyers.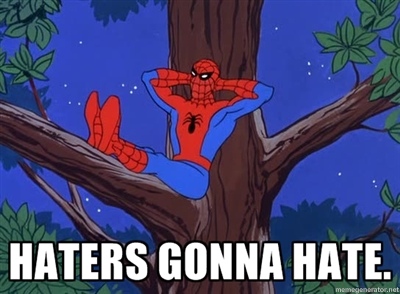 ScreenJunkies lists the best of the Spider-Man meme.
Starz  has picked up Sam Raimi and Rob Tapert's live-action adaptation of the 2001 Japanese anime series Noir.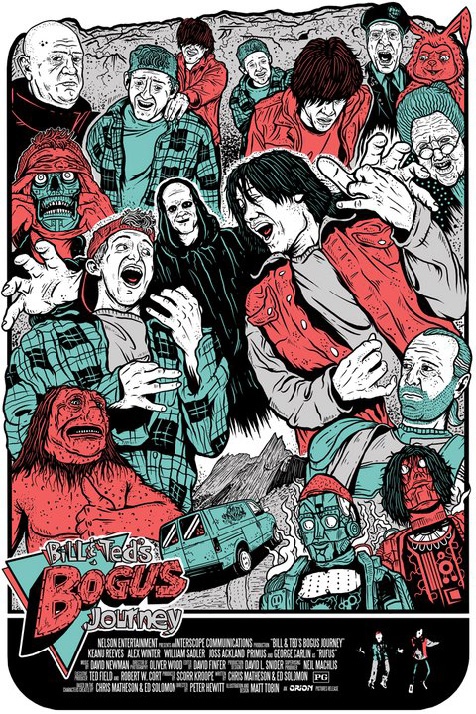 Matt Tobin created this poster for Bill & Ted's Bogus Journey.
The Academy of Motion Picture Arts and Sciences invited 178 new members, including Russell Brand, Jesse Eisenberg, and Beyonce Knowles.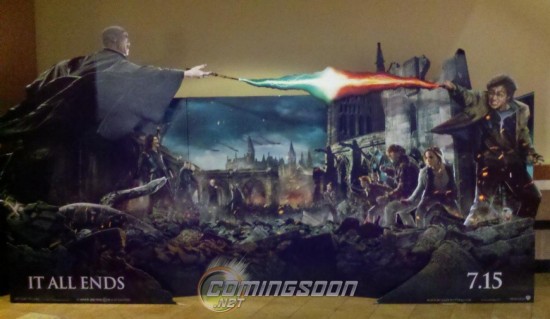 Check out this Harry Potter And The Deathly Hallows Part 2 theatre standee.
Oakley will release Special Edition Transformers: Dark of the Moon 3D Glasses.
Due to the amount of graphics and images included in Page 2, we have to split this post over a BUNCH of pages. Click the link above to continue the fifth and final page of Page 2.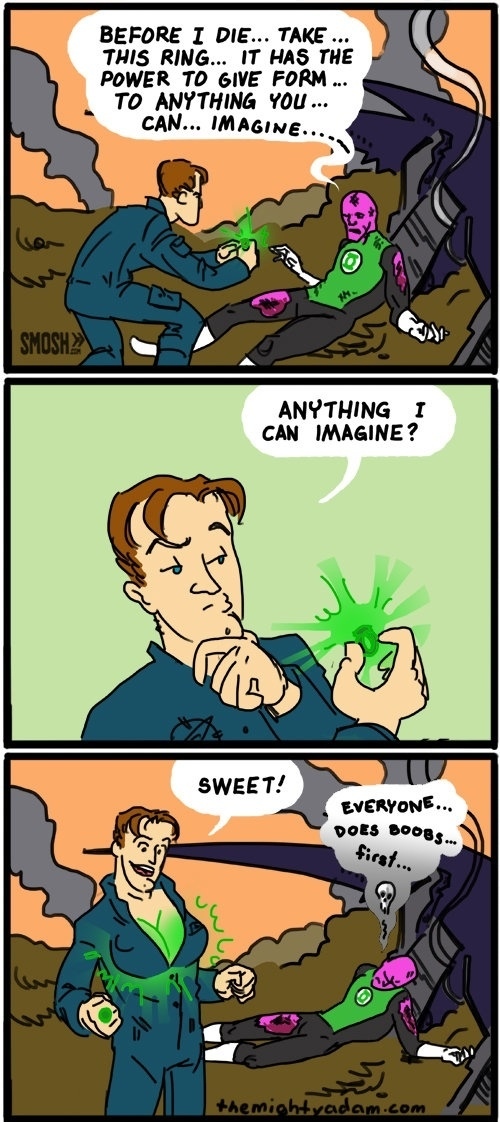 The Mighty Adam takes on Green Lantern.
Creature designer Neville Page talks about working on Prometheus:
"My approach is nervous," he said with a smile. "I approach Ridley with great nervous energy because it is such an undertaking. ['Alien'] was the movie that inspired everything for me, not just creature design, but filmmaking in general," he admitted. "It is a huge undertaking to try and take it to the next level; to make Ridley proud, to make [H.R.] Giger proud, there's a lot involved with that."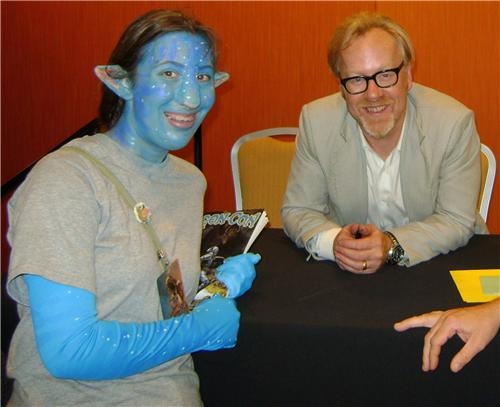 Adam Savage from Mythbusters with a Avatar Na'vi cosplayer.Mashable lists the top 10 Harry Potter spoofs.
Eric Calderone performs a metal Star Wars medley.
Netflix and Time Warner are being sued by deaf groups over lack of closed captions.