This Week In Trailers: Singham, Talihina Sky: The Story Of Kings Of Leon, Klitschko, Billi & Theodore, Familiar Ground (En Terrains Connus)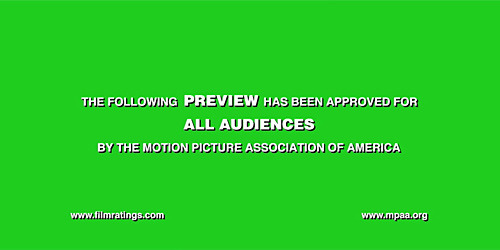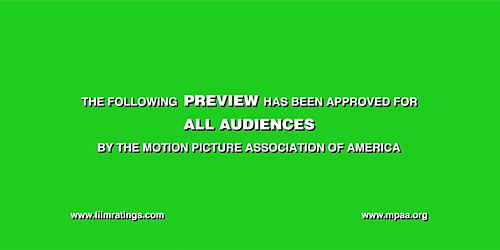 Trailers are an under-appreciated art form insofar that many times they're seen as vehicles for showing footage, explaining films away, or showing their hand about what moviegoers can expect. Foreign, domestic, independent, big budget: I celebrate all levels of trailers and hopefully this column will satisfactorily give you a baseline of what beta wave I'm operating on, because what better way to hone your skills as a thoughtful moviegoer than by deconstructing these little pieces of advertising? Some of the best authors will tell you that writing a short story is a lot harder than writing a long one, that you have to weigh every sentence. What better medium to see how this theory plays itself out beyond that than with movie trailers?Klitschko Trailer
I'm not sure what to make of German director Sebastian Dehnhardt's resume but one look at IMDB can uncover a healthy interest in all things WWII. This looks like a different kind of film but since I've been hooked on ESPN's 30 for 30 series this year I've been open for all kinds of sports films; they've been incredible documentaries to watch and even for a shut-in like me who never really took a shine to organized sports I've come to learn a lot about the business of sports and the culture surrounding them. Thus, something like this intrigues me.
To see Wladimir and Vitali Klitschko get prepped to pummel some unsuspecting guy's face is very Rocky in its presentation but to know it's real and to see the pain these two delivering around the thirty second mark makes this a thrilling start to what is no doubt going to descend into your standard biography of a man's life.  The fact that you  have two guys makes this a little more interesting and I credit the trailer for trying to spruce up a fairly benign formula when you're doing a documentary like this. It doesn't linger too long in any one area. It doesn't get marred down by endless pontification.
No, what we get here is a swift overview of these gentlemen and even though I don't speak a lick of German or Russian I still loved feeling the emotion being conveyed. You can't help but think that the issues these two brothers are working through as one is getting slammed in the face and the other is running for political office would make for a fascinating film and this trailer does all it can to make you believe this will be more than just an examination of two sports guys. The guitar that kicks in near the end makes the hairs stand on my neck as I love any story that shows agony, triumph, and some real heart. Like I said, I'm a sucker for inspiration.
I don't require much but it looks like this doc is going to bring a solid tale to tell. Two brothers who obviously came from nothing and ended up as somethings, and still are very influential in their respective spheres, just warms the soul. I'm hoping it can sustain the energy of this trailer.
Singham Trailer
I couldn't make this trailer up even if I tried real hard to come up with something completely gonzo, played out, unintentionally hilarious, but completely enjoyable.
Director Rohit Shetty has crafted something magical. Truly, no hyperbole, there is something mystical about what's afoot in this trailer. Apart from our protagonist hero emerging from a spiritual bath only to deliver swift justice in a manner not seen since Michael Dudikoff, I am thrilled that this movie even exists. Where else could you get promised a film with speed ramping that looks like a marriage between Jackass and  300 as a dramatic punch is executed on a chubby guy's gut with a thunderous explosion of power, with zero irony or amusement, and have a dance number thrown in without it not seeming out of place or weird. I am a fan of this world because this trailer does make everything feel like it all fits together.
Sure, there is some silliness to hearing a tiger roar in the background as our man with the plan in his sexy white tank top put the veritable smack down on another guy with an open palm at about the minute, five second mark, again without a hint of a wink to the camera, but when our wife beater donned action star removes a light post from its housing only to use its spherical business end as a weapon I guarantee you will not see something like this anytime soon. For me, that's enough reason to check it out and to qualify this as one of the most fun things I've seen all week but what really drives me over the edge is the final moments of this trailer.
I can't begin to describe the unbelievable way in which our man emerges from a car that is in the middle of a power slide, looking like he just got finished with a GQ photo shoot, and squeezes off a shot from his gun that causes an SUV to tumble. I'm at a loss for words to harness my mind essentially melting from the mere physics of it all.
Talihina Sky: The Story of Kings of Leon Trailer
I ought to like Kings of Leon if I fancy myself a hipster, right?
Since I don't own any skinny jeans that would go well with a tight argyle sweater and fresh looking Converse high tops I don't think I'm in their core demo. However, I really like this trailer. A lot.
It's hard to break down something like this into bite sized pieces and I think the trailer works so well because it's like one contiguous moment. It's got one focus and it's wholly original.
You've expecting to see something familiar, to hear something you've heard on the radio, but the trailer doesn't want to give you any of that. Literally, it wants to start at the beginning, briefly, and then take us through the muddled relationships and existential musings of a band I knew little about. Kind of like the trailer above, this trailer doesn't want you to focus on the end game, here being the music, as it wants you to hone in on the guys who make up the band.
To see how these kids are struggling with connecting their faith, and how they were raised by a dad who gets a good amount of screen time here, to the lifestyle that has brought them such adoration and fame is refreshing when we're living in a climate where our pop stars are fully removed from the human experience that you or I know anything about. I don't know about living out of a suitcase or what it's like to have thousands of ravenous fans tell me that they want to treat my privates like a jungle gym but I do know what it's like to wonder whether if this all there is, to question what got me here. And that's what I love about this trailer. It lets the guys pose these questions without it ever coming off as disingenuous.
To see them partaking of booze, mary-waa-naa, one guy making himself throw up, living that rock star lifestyle, that's the part I don't understand but I can understand it if I'm promised a film where we'll be introduced to someone who wants to talk about what that's like from an every man's perspective. It's the perspective of normalcy that's on display here, and for that I easily am hooked into this film, but it's the awareness that they're holding back on the hits in order to almost state outright that this is not your usual band documentary that gets me most.
Familiar Ground (En Terrains Connus) Trailer
I found myself laughing and, for that, I love this.
Stéphane Lafleur has a way of depicting the ordinariness of ordinary people in ordinary situations that don't feel quite right. Looking at his previous film you can see that there is a definitive pattern.
What I appreciate about this trailer more than anything is that there isn't any flash or sizzle that's baked into the presentation. It's presenting a scene that launches you into the nuttiness of the characters we're going to be spending a lot of time with. A grown man playing his gee-tar in his Underoos, in the middle of the night, still living with his parents, the drapes and room looking like something that was hip back in 1982, it's all very silly but it's effective.
The trailer pairs the bizarre with the all too real despondency of a woman who seems to be drifting through life. She knows she's adrift with a family that seems all but disconnected with the rest of the normal world but there's something endearing about this woman. She's sad but it's not maudlin in the way she's depicted. Her brother is just plain weird but he's not someone we want to make fun of. There's a sheen of Alexander Payne that coats everything but it's way too strange in a Coen brothers sort of way that you can't help but think you've never seen a movie like this before.
As we see a family in a kind of free fall that's peppered with insanity, all put to a backdrop of a wonderful classical music score, there is a familiarity we can connect with on a basic level. These are strange individuals, no question, but somehow the pain and misery these people are feeling comes through on a visceral level. There is sadness, to be sure, but there is something thrilling to be said about the little moments that are on display as the cinematography promises something that will at least elevate you on an artistic level.
Billi & Theodore Trailer
In the Way Back Machine I talked about this trailer last year.
While I really dug the trailer's vibe and ultimate presentation there was something really skeevy about the into of our protagonist who ends up being really eager to please and an affable fellow by the time you get to the end, in this version of the trailer he comes right out of the box as a well-meaning friend.
The amount of detail here is strategically designed to make you wonder whether we're seeing a movie within a movie or if this is really the way things are going to fall. Either way, I like the partial obfuscation with regard to what's really happening here and what's at stake for both of our leads.
I appreciate this version of the trailer more than I do the previous incarnation if only for brevity. This is leaner, meaner and a better advertisement as to why anyone would want to spend time with these people. I still believe that I would and that's enough for a win by anyone's estimation.
Note bene: If you have any suggestions of trailers to possibly be included in this column, even have a trailer of your own to pitch, please let me know by sending me a note at Christopher_Stipp@yahoo.com
In case you missed them, here are the other trailers we covered at /Film this week:
Conan The Barbarian Red Band Trailer - If I was the kind of person who liked having Hollywood Undead in my trailers I would probably like this more than I did. As it stands, it's pretty played out, not very exciting.
30 Minutes Or Less Red Band Trailer #2 – I've got low expectations but this trailer makes good use of its Red Band status.
The Last Circus Red Band Trailer - If you see only one red band trailer, make it this one. Visually and aurally, this movie looks like it will tear down your world.
The Muppets Trailer – I'm excited to see whether my kids will gravitate this like I did when I was a youth. The trailer is certainly doing its best to get the ankle biters into the theater.
Flypaper Trailer - Sooo...I won't be seeing this. At all. What a meandering trailer.
Puss In Boots Trailer - I'm tired of this franchise and I'm certainly not moved by anything in this trailer.
Sol Trailer – It's a little too high concept for me but I could see myself swayed to rent it.
The Skin I Live In International Teaser Trailer - I don't know what is going on but it's strange and unusual and unexpected. A great trifecta if there ever was one.
Rise of the Planet of the Apes UK Trailer - This could be a late summer surprise. I like the way the trailer keeps its grip on you so that gets some kudos from me.
Real Steel Japanese Trailer – Somewhere, Kenny Loggins is hoping his phone rings and, on the other line, is a man looking for him to reprise "Meet Me Halfway."
Killer Elite Trailer – I honestly wouldn't be able to tell the difference between this Jason Statham film and his last five projects. The fact that these films are blurring  speaks volumes about Statham's range as an actor.
Captain America: The First Avenger Trailer #2 - Please be as good as the trailer, Please be as good as the trailer, Please be as good as the trailer.