Casting Bits: Josh Pence Signs Up For 'More As This Story Develops', Annette Bening Joins 'He Loves Me', Robert De Niro Considering 'The Silver Linings Playbook'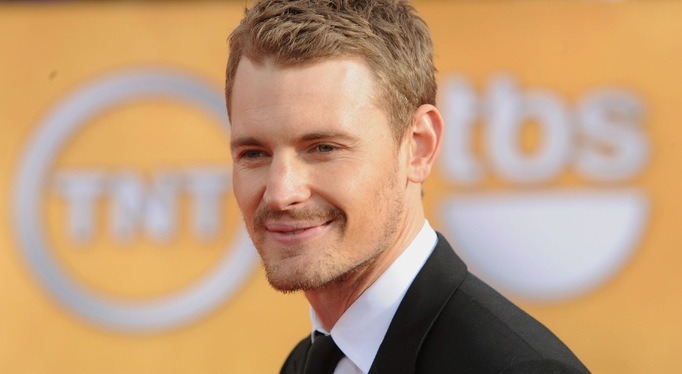 Most audiences probably wouldn't recognize Josh Pence from his big role in The Social Network — after all, his face was completely edited out of the film — but it looks like the part's paid off for Pence all the same. Pence has just joined the cast of The Social Network writer Aaron Sorkin's upcoming HBO pilot More As This Story Develops, along with Broadway stars John Gallagher Jr. and Thomas Sadoski. Scott Rudin, who also produced The Social Network, is executive producing with Sorkin.
More As This Story Develops revolves around a cable news anchor named Will McCallister (Jeff Daniels) and his executive producer Mackenzie (Emily Mortimer) as they attempt to get their show back on track after a massive staff shake-up. Gallagher will play the part of Jim, who develops a crush on the show's associate producer Maggie (Alison Pill), while Pence will play Maggie's boyfriend and the show's senior producer Rob. Sadoski will be an executive producer who left Will's series to work for Will's former protege. Olivia Munn and Sam Waterston are also set to star. [Deadline]
After the jump, Annette Bening and Robert De Niro consider new projects with the Little Miss Sunshine team and David O. Russell, respectively.
Annette Bening is in talks to join He Loves Me, as the mother of Paul Dano. The film centers around Calvin (Dano), a "once-great novelist" who's suffering a creative block due to his loneliness. However, things start to change when he writes a fictional dream girl for himself — and manages to will her into existence (Dano's real-life girlfriend Zoe Kazan, who also wrote the script). Bening's character, Gertrude, is a painter who worries about the animosity between her son and her hippie second husband. Jonathan Dayton and Valerie Faris, who worked with Dano on Little Miss Sunshine, are set to direct. Albert Berger and Ron Yerxa, also from Little Miss Sunshine, are producing.
I frankly can't decide if this idea sounds funny and intersting, or just insufferably twee. However, if anyone's up for the task of turning this cutesy notion into a sincerely enjoyable film, it's probably the team behind Little Miss Sunshine — so I'm staying optimistic for now.
Shooting on the project will begin next month. [Variety]
Robert De Niro and David O. Russell won't be working together on Uncharted anymore, obviously, but it seems the two may be getting a chance to collaborate yet. Russell revealed recently that he'd met with De Niro about a possible role in Russell's next project, The Silver Linings Playbook. Based on a novel by Matthew Quick, the film will star Mark Wahlberg as a former high school teacher who's just been released from a four-year stint at a mental institution, into the care of his mother. Under the mistaken impression that he's only been gone for months instead of years, he attempts to win back his ex-wife.
Russell did not mention which part De Niro might be playing, and I haven't read the novel so I couldn't begin to guess — but if you have, feel free to speculate in the comments. [Variety]