There Will Still Be Another 'Percy Jackson' Movie, And Thor Freudenthal Will Direct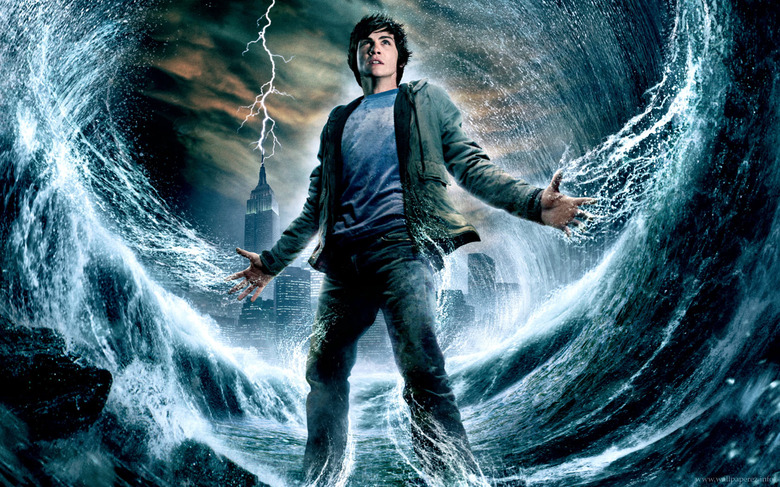 Based on the first of several books by Rick Riordan, Percy Jackson and the Olympians: The Lightning Thief, wasn't exactly a runaway hit. But it also wasn't a great failure. And in the Great Void that will soon be left in the film landscape when the Harry Potter series ends next month, a new teen-centric series will have a chance to step up and take dominance. Can that be Percy Jackson?
We don't know if the series will have staying power enough to adapt all five books in the first Percy Jackson novel series, much less the emerging sequel series, the second book of which will be published this year. But Scott Alexander and Larry Karaszewski (Ed Wood) were hired to write a sequel earlier this year, and now Thor Freudenthal (Hotel For Dogs, Diary of a Wimpy Kid) has been hired to direct, taking over where Chris Columbus left off with the first film.
One problem, as the LA Times notes, is that star Logan Lerman is 19 now, which is to say that if this really does become a franchise, he's going to quickly outgrow it. (In the books, his character begins his story at 12.)  But Fox 2000 is reportedly preparing to exercise his contract option anyway, which means he could be in the film whether he likes it or not.
One way to deal with that problem could be to make a few films starring Logan Lerman as Percy Jackson, rather than making a straight five-film adaptation of the first five books, and then move on to other stories in Rick Riordan's mythology-inspired world. The LAT says that while the second film will nominally adapt the second book, The Sea of Monsters, in which the characters seek the Golden Fleece, it will likely also pull material from some of the other books. And if Fox ends up with a hit series somehow, they can cross that bridge in 2014. As is, anonymous insiders speaking to the LAT say that the idea is to get this going fast, possibly to release next year.
Here's the plot of The Sea of Monsters:
Percy is anticipating the end of seventh grade and a summer at Camp Half-Blood with kids who are the offspring of Greek gods and mortals. He dreams that his pal Grover, a satyr, is in danger. After monsters attack in his school gym class, Percy and Tyson, a homeless kid, are picked up by Annabeth, a half-blood friend, and rushed to the camp, which is under attack. The tree that guards the camp is dying, and Chiron, the activity director, has been dismissed. Another dream reveals that Grover, whose peril is increasing, is on the same island as the legendary Golden Fleece, which may be the cure for the troubled camp. With the help of Hermes, Percy and his pals set off to the Sea of Monsters, where they encounter legendary dangers.