Superhero Bits: Captain America, Green Lantern, Mark Hamill, The Avengers, X-Men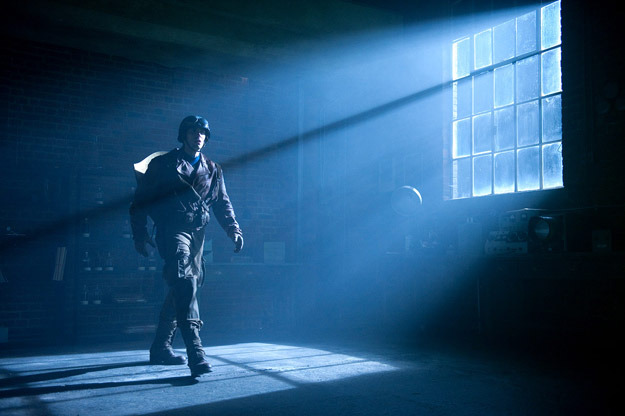 Will The Hulk be naked in The Avengers? What's the other Captain America movie coming out next month? Just how extensive were the changes to Spider-Man: Turn Off the Dark? How does Ryan Reynolds feel about negative reviews of Green Lantern? Want to watch what Siskel and Ebert thought of every single DC Comic book movie? Read about all of this and more in today's Superhero Bits.
July 22 might mark the opening of Captain America: The First Avenger, but Superhero Hype has the press release announcing that July 19 marks the release of the original Matt Salinger-starring Captain America from 1990.
Don't sleep on that OTHER comic book adaptation coming out in late July, Cowboys & Aliens. Superhero Hype posted this new TV spot.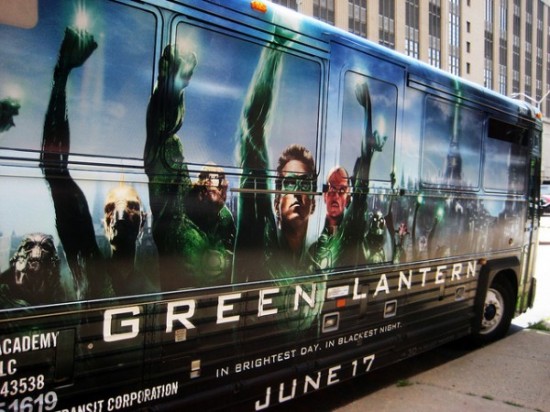 DC Comics employees hopped on a bus this week and got a free screening of Green Lantern, according to Bleeding Cool. No word on if they liked it or not.
Will the Hulk be naked in The Avengers? Mark Ruffalo tweeted (thanks to CBM) on the subject. Is he being serious? Spelling mistakes are his own.
I have to inform the wolrd that the Hulk may be completely bare assed in this AVengers.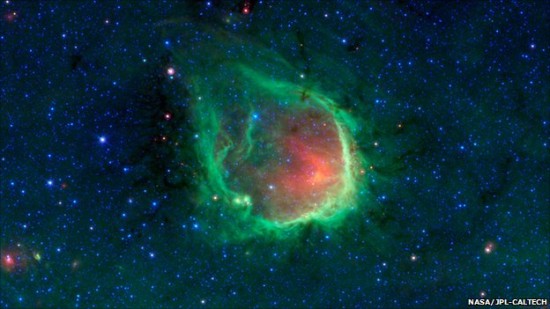 A NASA telescope has captured a green, ring shaped nebula in space. Viral marketing for Green Lantern? Not likely, but still Bleeding Cool.
X-Men: The Last Stand director Brett Ratner, Stan Lee and others are looking for talent through a new social media called Talenthouse.The Los Angeles Times spoke to both director Martin Campbell and star Ryan Reynolds about the negative buzz that has been surrounding their films. That's Reynolds above, check out Campbell at the link.The Wrap says Green Lantern is on track to make around $60 million this weekend. Did they think it would make $3.4 million at midnights?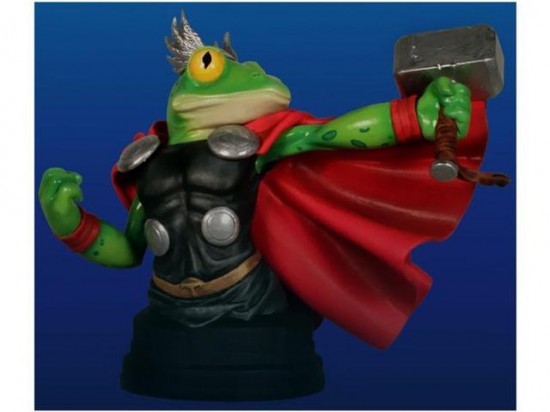 Thor Frog. What else do you need to know?The Smoking Jacket picks the five things X-Men First Class got wrong about 1960s women.
Tags: Movie Trailers, Movies Blog
MTV has come up with a list of Easter Eggs that views should look for in Green Lantern including a post credits surprise.
This is kind of old but we never got around to running it. According to Hitfix, Matthew Vaughn thinks opening a sequel to X-Men First Class with the Kennedy Assassination, controlled by Magneto, would be awesome.
I thought it would be fun to open with the Kennedy assassination, and we reveal that the magic bullet was controlled by Magneto. That would explain the physics of it, and we see that he's pissed off because Kennedy took all the credit for saving the world and mutants weren't even mentioned.
Due to the amount of graphics and images included in Superhero Bits, we have to split this post over TWO pages. Click the link above to continue to the second page of Superhero Bits.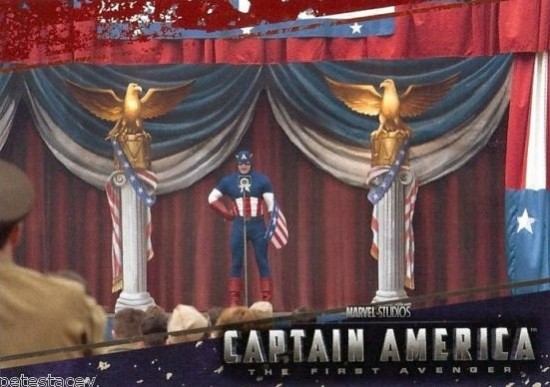 Comic Book Movie has scanned a bunch of Captain America: The First Avenger cards including this one of his USO outfit. There's also a very spoilery image about the location of the Cosmic Cube.
Over on Nerd Bastards, they already us to the fact that True Blood star Ryan Kwanten stars in a superhero romantic comedy called Griff The Invisible. That's the trailer. Seems pretty cool.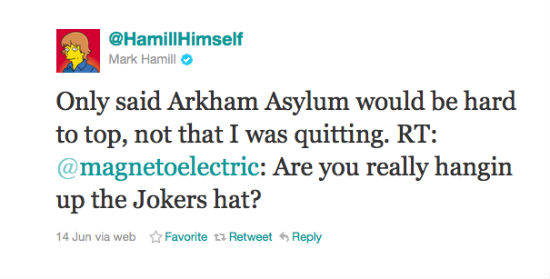 As per that tweet, Mark Hamill will continue to voice The Joker after Batman Arkham City despite misconceptions that he'd retire.
Tags: Movie Trailers, Movies Blog
Just how extensive were the changes made in the several week hiatus before Spider-Man: Turn Off the Dark finally opened? MTV spoke to the show's new writers all about it.
In a story on Blastr, Blake Lively says if a Green Lantern sequel happens, she might get her super villain on:
If this movie is successful and we did a few more films, I'm pretty confident that Star Sapphire would show up.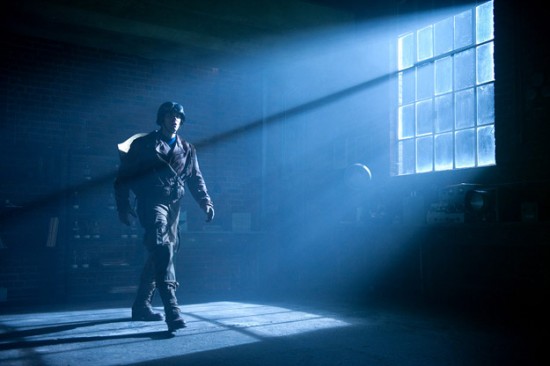 Superhero Hype has a couple old photos from Captain America: The First Avenger in high-res, and a couple new ones such as the one above.Kevin Feige spoke to Total Film (via CBM) about the costume and shield in Captain America: The First Avenger. Here's a sample:
We didn't want to reinvent it, just make it worthy of being in the movie, People expect us to take something that's in the comics and give it a little more texture & detail.
Ain't It Cool News has compiled all of the Siskel & Ebert reviews for DC Comic movies such Burton's Batman (above) Superman 3, Supergirl, and then all the way through newer critics Richard Roeper and Michael Phillips talking The Dark Knight.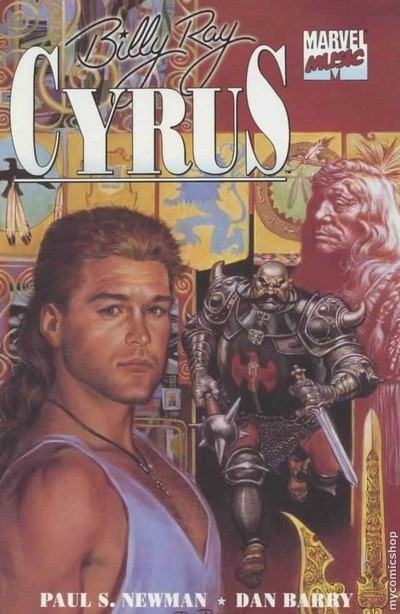 Topless Robot has a great list of the "8 Hilariously Awful Attempts to Get Non-Comic Book Fans to Read Comics" including that terrible Billy Ray Cyrus comic.