Charlie Day Could Travel To The 'Pacific Rim'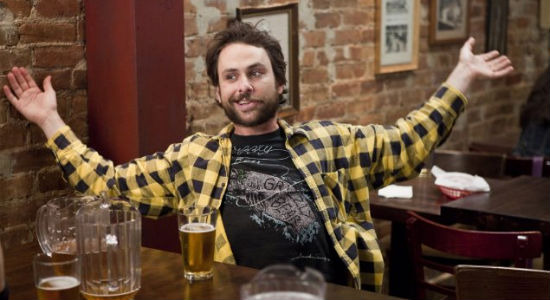 Anyone who has watched even 0ne episode of It's Always Sunny in Philadelphia could tell that Charlie Day was going to be the break-out star. The hilarious, self-deprecating actor turned the success of that show into a roles in last year's Going The Distance as well as next month's highly anticipated comedy Horrible Bosses and now Variety reports he's in talks to join Guillermo Del Toro's robot vs. alien action film Pacific Rim.
According to Variety, Day's role would be that of a professor and one could reasonably assume the professor provides some kind of comic relief.
The film already has one actor attached and he also happens to be a Charlie who stars on an FX show: Charlie Hunnan from Sons of Anarchy. He'll play a former mech pilot who is forced back into the game once the world is threatened. Idris Elba is also rumored to be circling a role.
In case you don't know what I'm talking about when I say "mech" or haven't been keeping up with the Pacific Rim news, here's a refresher and you're in for a treat. This movie sounds awesome. Pacific Rim is about an alien race attacking the Earth on either side of the Pacific Ocean and how humans create huge, advanced robots to battle them. Those robots are influenced by mecha, a sci-fi and animation sub-genre which features humans piloting giant robots. Some more famous examples are Gundam and Evangelion.
The film is scheduled for a Summer 2013 release and should start filming in the fall. It'll be Del Toro's first directorial gig since 2008's Hellboy: The Golden Army. And, I must admit, while I have enjoyed the potential casting and everything we've heard about this film so far, the best part about it has been not writing about Guillermo Del Toro producing or attaching himself to every project that's announced. Just for doing that, this film is already a winner. Add Hunnan and possibly Elba and Day? Icing on the cake.