Page 2: Transformers 3, J.J. Abrams, Battleship, Natalie Portman, Ghostbusters, Daniel Day Lewis, Tomorrowland, George Lucas, Cars 2, Tintin, Beetlejuice, Superman, Despicable Me 2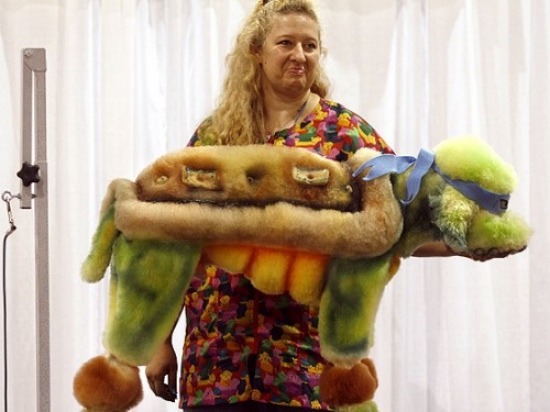 A dog groomed to look like a Teenage Mutant Ninja Turtle.
What is Page 2? Page 2 is a compilation of stories and news tidbits, which for whatever reason, didn't make the front page of /Film. After the jump we've included 46 different items, fun images, videos, casting tidbits, articles of interest and more. It's like a mystery grab bag of movie web related goodness. If you have any interesting items that we might've missed that you think should go in /Film's Page 2 – email us!Rob Lowe will play suspected wife killer Drew Peterson in a made for Lifetime television movie with Kaley Cuoco to co-star as Missing Wife #4.
/Film reader Chris S mashed-up the trailer for The Girl With The Dragon Tattoo with The Waterboy.
HammerToNail takes a look at the experience of watching The Tree of Life on film vs. digital print.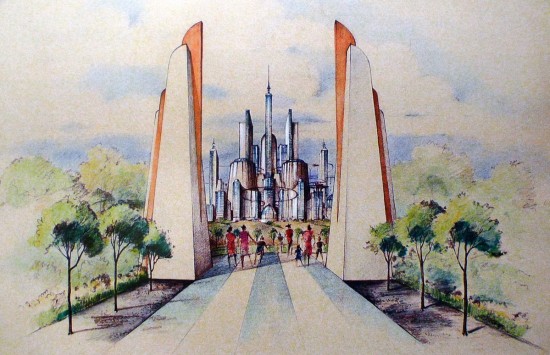 This concept sketch of the entrance to Disneyland's Tomorrowland is one of the earliest designs for the theme park land known to exist.
Jaleel White (aka the actor who played Steve Urkel in Family Matters) says he will be directing a romantic comedy: "I'm keeping it under wraps, but I will tell you it's a romantic comedy that Joel Zwick is producing. He directed My Big Fat Greek Wedding. I wrote the script four years ago and I'm really excited about this project. We're shooting in Canada later this summer."CNN interviews George Lucas, who reveals that the Star Wars aniamted tv show hes working with Seth Green on will be titled "Star Wars: Detours".Stars & Popcorn lists the Top 10 Comic Book Movies (Non-Superhero Edition).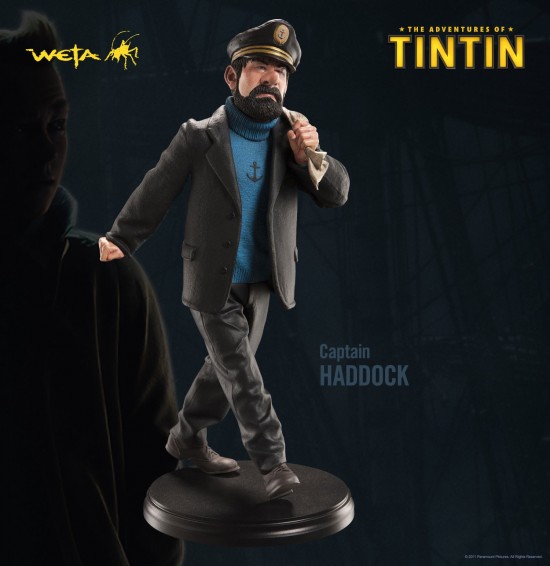 WETA is taking preorders for their Captain Haddock The Adventures of Tintin statue.CinemaBlend helps you decide if you should see Green Lantern in 3D or 2D. The answer is 3D – "this is actually the best post-converted 3D I've seen so far"
Due to the amount of graphics and images included in Page 2, we have to split this post over a BUNCH of pages. Click the link above to continue the second page of Page 2.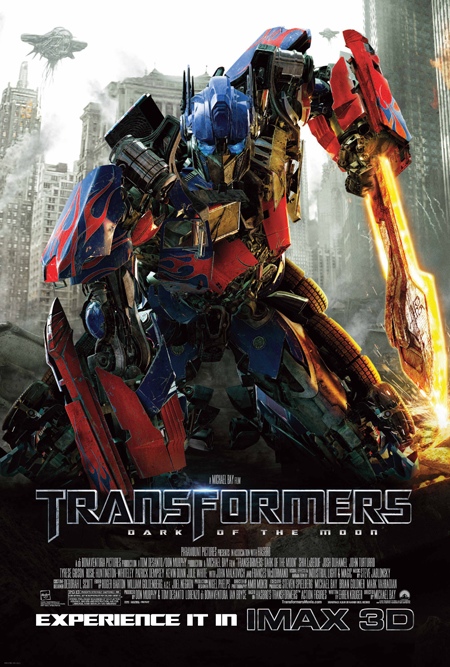 Fandango has a new IMAX poster for Transformers: Dark of the Moon.
Relativity Media is taking over the U.S. distribution of Steven Soderbergh's Haywire from Lionsgate.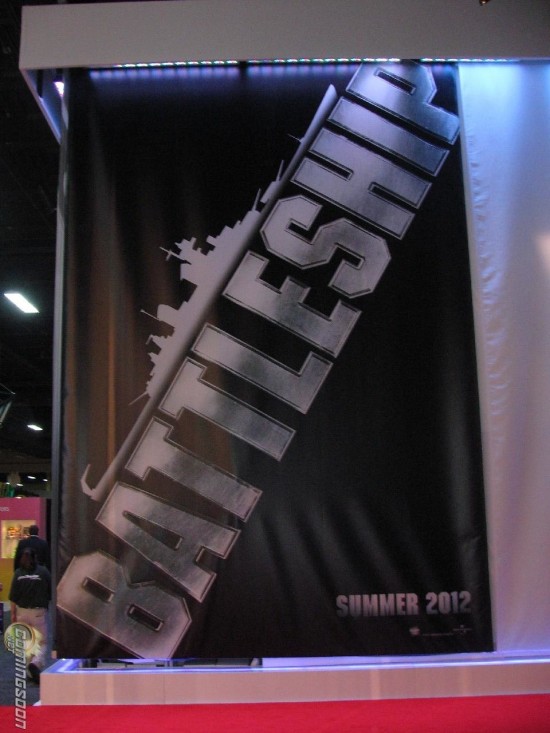 Collider has a photo of the Battleship teaser promo poster from the Licensing Expo.Cracked lists 7 Action Figures That Managed to Ruin Great Characters.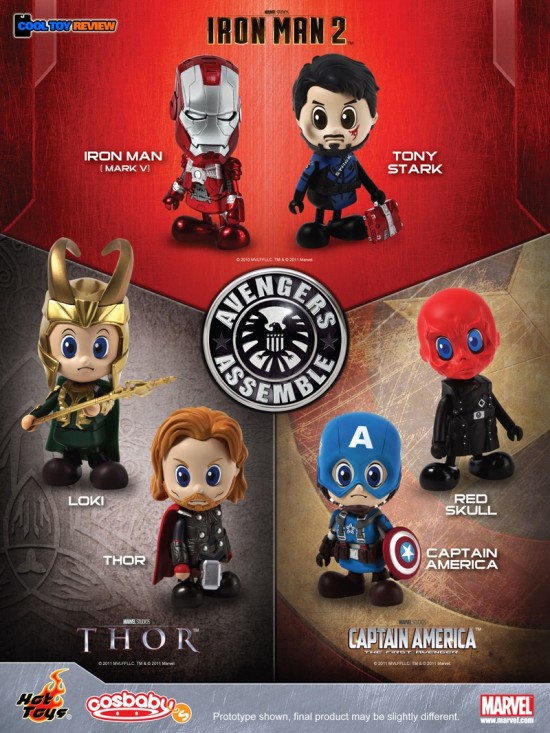 Hot Toys will be releasing Marvel cosbaby figures for The Avengers.
Disney Channel is developing a sequel to the made for television movie Lemonade Mouth, as well as a small screen movie adaptation of half hour dance-themed comedy Shake It Up.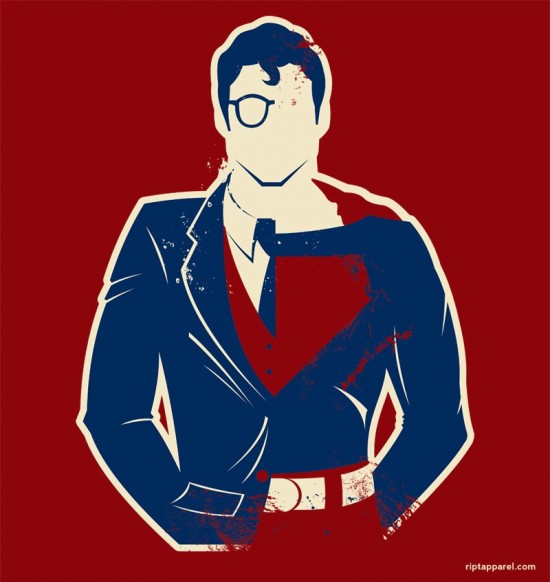 Today's t-shirt of RIPT Apparel is a Superman-inspired design "Kent".
Rotten Tomatoes lists the The 15 Most Intense Movie Moments.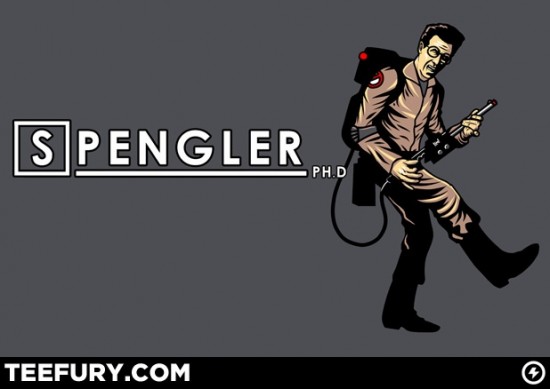 The t-shirt of the day on TeeFury is a Ghostbusters/House MD mash-up design "Spengler, Ph.D."
Warner Bros. will be launching the China's first national Pay-Per-View and Video on Demand service.
Due to the amount of graphics and images included in Page 2, we have to split this post over a BUNCH of pages. Click the link above to continue the third page of Page 2.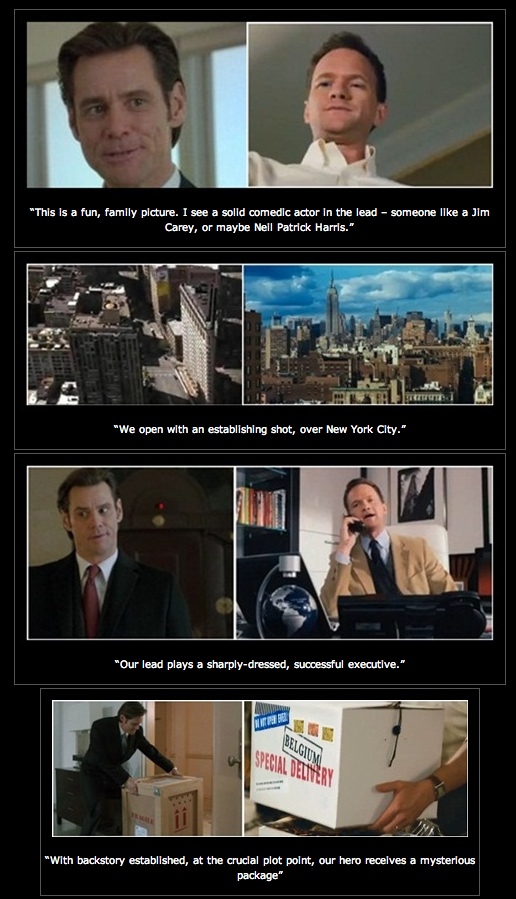 CHUD has proof that Hollywood isn't even trying anymore, comparing the trailer for Mr. Popper's Penguins to The Smurfs.Moviefone lists Peter Sarsgaard and 10 More Butt-Ugly Comic Book Movie Villains.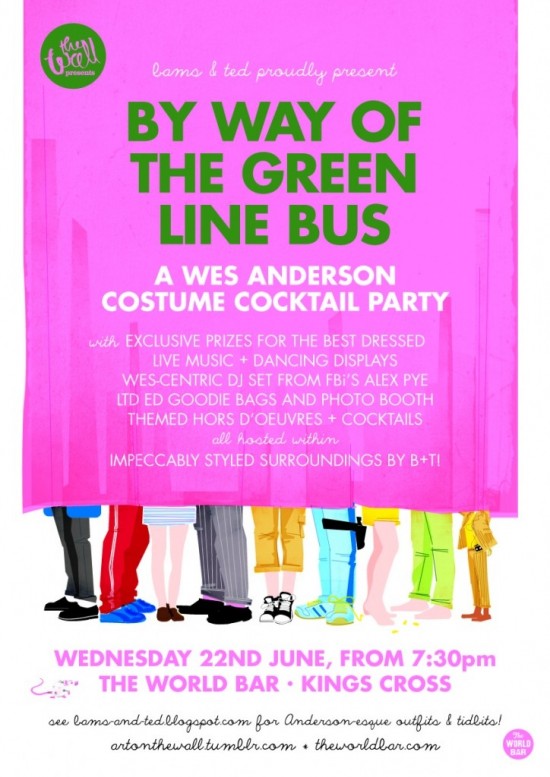 Invitation to a Wes Anderson costume cocktail party.
Paramount Pictures has topped $1 billion at the international box office for this year — four days earlier than its prior record for a calendar year.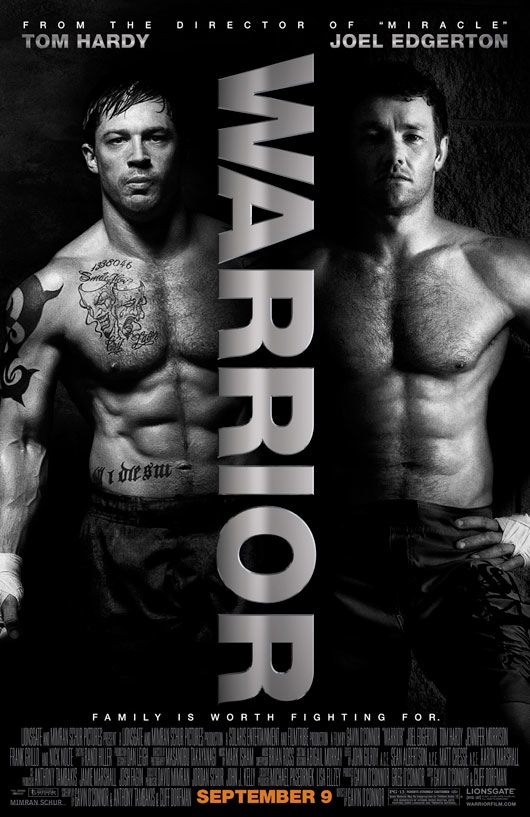 Lionsgate has released a new poster for Gavin O'Connor's MMA drama Warrior starring Tom Hardy, Joel Edgerton and Nick Nolte.
Principal photography will begin on Relativity Media's comedy action-adventure Untitled Snow White on Monday, June 20, 2011.
College Humor presents: "I'm Such a Nerd"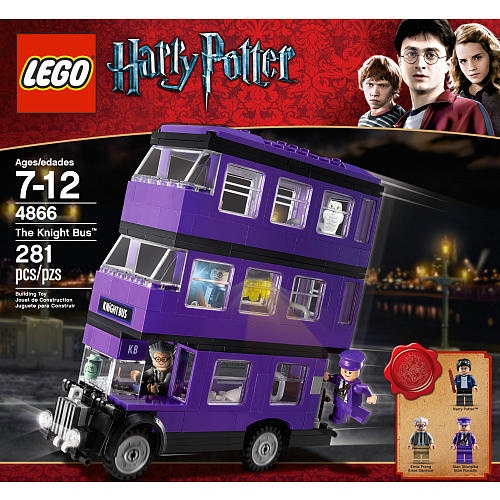 You can buy the Harry Potter Knight Bus from LEGO.
Tron: Legacy writer David DiGilio sold a pitch to Showtime about a post-apocalyptic hospital.
Due to the amount of graphics and images included in Page 2, we have to split this post over a BUNCH of pages. Click the link above to continue the fourth page of Page 2.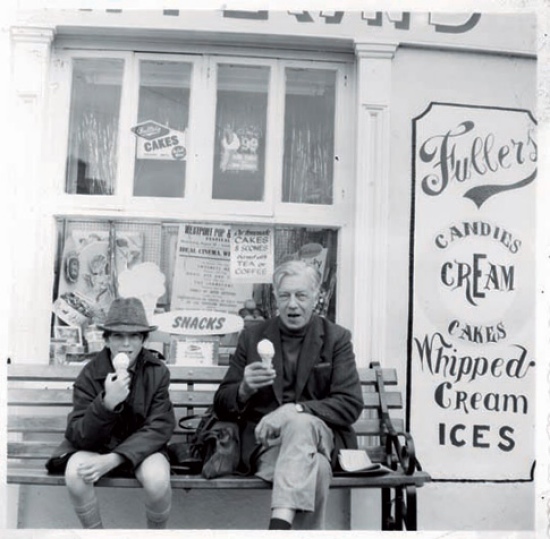 The above photo is of actor Daniel Day Lewis as a kid with his father, poet Cecil Day Lewis.
OWF lists 9 Storylines That Could Be Used For X-Men SECOND CLASS.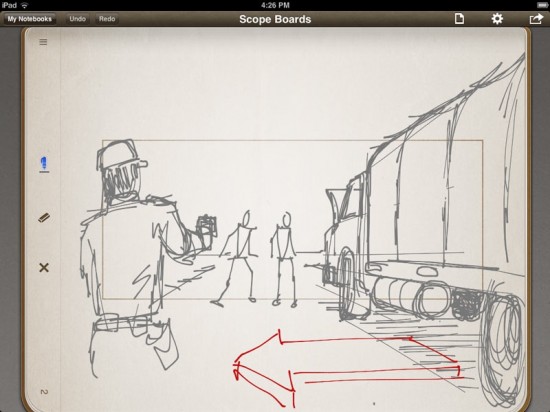 Stu Maschwitz blogs about using the iPad app Penultimate for storyboarding.
JJ Abrams talks about the possibility of Star Trek 2 still hitting the announced June 29th, 2012 release date:  "It is not an impossibility for us to do it. I think the studio agrees that the most important thing is that the movie be good. No one wants to make something that makes its date, but isn't worth your time. I wan to make sure that whatever we do, whenever it comes out, it is something people will have a great time watching."
Watch some behind the scenes b-roll footage from the making of Pixar's Cars 2.
Ranker lists the Top 15 Hottest Actresses You Will Never See Naked.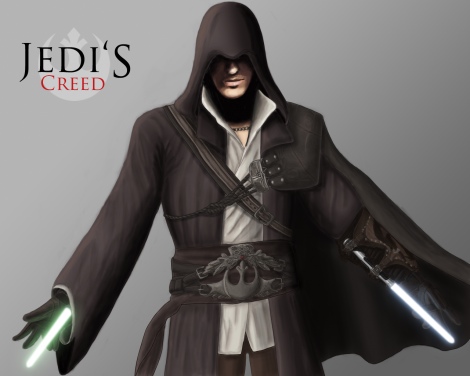 Forever Geek lists 50 Star Wars mash-ups, which includes the one above for Assassin's Creed.The Playlist has details of what Greenberg director/producing duo Noah Baumbach and Ben Stiller would have done with Mr. Popper's Penguins.
Due to the amount of graphics and images included in Page 2, we have to split this post over a BUNCH of pages. Click the link above to continue the fifth and final page of Page 2.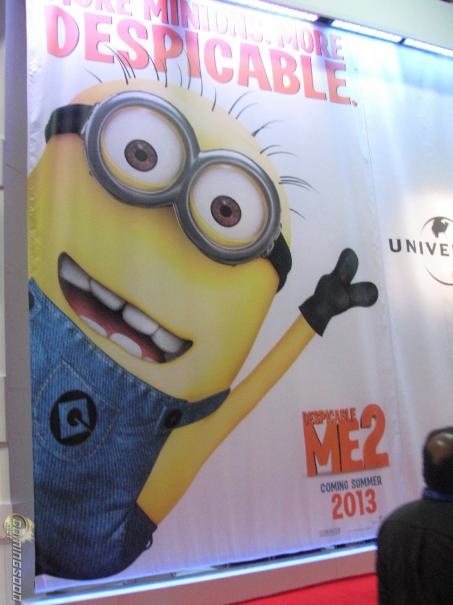 This teaser promo banner for Despicable Me 2 was on display at the Licensing Expo.
Boiler Room director Ben Younger is developing Formula One, "which had been eyed as a biopic of racing legend Ayrton Senna."Watch the cinematic intro for BioWare's upcoming MMO Star Wars: The Old Republic.Blastr lists 7 TV scientists that even real scientists approve of.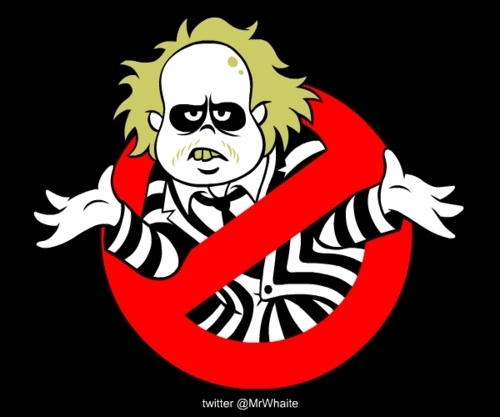 Busted Beetlejuice.Cracked lists 28 Great Movies From the Perspective of Minor Characters.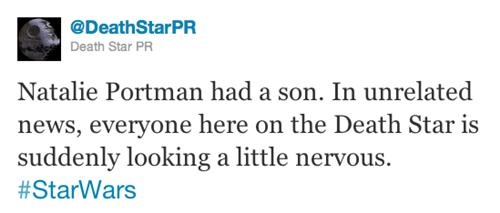 DeathStarPR tweets a statment about the birth of Natalie Portman's son.J.J. Abrams tells MTV that the "thing" in Super 8 has no connection to Cloverfield:
"The only connection between the creature in Super 8 and the creature in Cloverfield is that they were both designed by the same guy, Neville Page. They actually look very different, but they both have two eyes, a nose and a mouth. So, in that regard, it also looks a lot like Laurence Olivier!" .... "The creature in Super 8 needed to be scary, and it also needed to have the ability to have a performance and be a little bit less scary too. We didn't want a creature that was just running around thumping his chest and screaming. It needed to be something that was able to have a plan, have an experience. Smart enough to create something, build something. A lot of what the design was, was how do we do both? If there was a big, strong soldier who had been taken in, was a prisoner of war and had escaped, if this guy was Rambo. Basically this could be someone who for some would be very scary, could be full of rage and also could be emotional and nuanced. So it really was a question of, he wasn't King Kong and a lot of what we needed to do was find a way to have a design that would give us that latitude to do both — the big scares and also the more subtle stuff."