Video: Christopher Nolan And David Fincher Praise Terrence Malick In New 'The Tree Of Life' Promo Featurette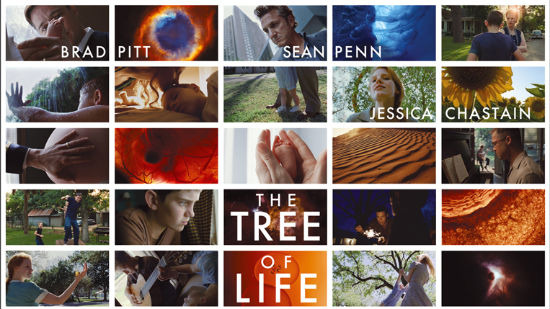 I'm not convinced that this isn't just preaching to the converted, but a new featurette in which David Fincher and Christopher Nolan gush about the work and influence of Terrence Malick is pretty cool regardless. Fox Searchlight put this together either to draw some new audiences in to see The Tree of Life, or just to please the existing audience that already pays attention to all three directors. Either way, it's a nice little thing that will only take up a few minutes of your time.
The Tree of Life hits more theaters this weekend on its way to a July 8 wide opening. It is a beautiful puzzle of a film, with sequences that are perceptive and possessed of an almost otherworldly clarity, and some that are frustratingly obscure. But it is an essential film to see on the big screen, as Emmanuel Lubezki's cinematography is restrained but luminous, and enabled by Terrence Malick's famous interest in minute detail over traditional elements of dramatic narrative storytelling. Hammer to Nail has a good piece comparing film and digital prints of The Tree of Life that falls off into a reading of the film that I can't quite endorse. But for the question of when the movie looks better projected on film or digitally, it is quite useful.
Back to the featurette. Really I think David Fincher's comments are a bit more interesting, purely because he is a filmmaker who has so often been accused of being distant, cold or lacking emotion. He talks about how Terrence Malick — whose films are always oriented towards feel and texture — deliberates over his images. I'm sure David Fincher was influenced by that approach early on, and still is. But despite that mutual deliberation and affection for texture, the way their respective identities both come out on film are quite different.
Apple has the HD version of this featurette.