Russell Crowe In Talks To Play Jor-El In 'Man Of Steel'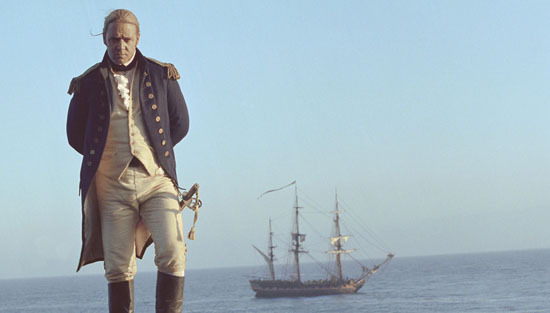 Breaking: If there's anyone out there bad-ass enough to father the Man of Steel and follow in the footsteps of Marlon Brando, Russell Crowe might be it. According to Variety, he's currently in talks to play Jor-El in Zack Snyder's Superman film Man of Steel. Plus, his wife might be played by Connie Nielsen. Read more about both after the jump.Variety exclusively broke the news of Crowe's probable casting, saying that producer Christopher Nolan had long wanted a huge name to play Superman's biological father. According to the piece, Sean Penn and Clive Owen were both considered but Crowe was the first choice to portray Jor-El.
He'll join a cast that includes Henry Cavill as Superman, Amy Adams as Lois Lane, Michael Shannon as General Zod and Kevin Costner and Diane Lane as Ma and Pa Kent, Superman's Earth parents. They're apparently also looking for a big name actress to play Jor-El's wife and Superman's biological mother, Lara and, according to Latino Review, that actress might be Connie Nielsen, Crowe's Gladiator co-star. An offer is reportedly out to her, as well as Harry Lennix, Crowe's State of Play co-star, to appear in the film.
With the larger than life Oscar winner playing Jor-El, it's hard not to think of Marlon Brando in Richard Donner's original. Everyone has said the David Goyer's script for Man of Steel isn't a straight origin. Instead, it's a new modern take on the character, but the casting seems to mirror the 1978 film, complete with Zod and both of Superman's Kryptonian parents. Brando got top billing in both the original and second films even though he played a relatively minor role.
Production on Man of Steel is set to start shooting next month in Illinois, evidenced by a recent open casting call for extras that you can read about right here. What do you think of Russell Crowe and possibly Connie Nielsen playing Superman's parents?