Screenwriting Bits: 'Snow White And The Huntsman', 'The Smurfs 2,' 'Bastards'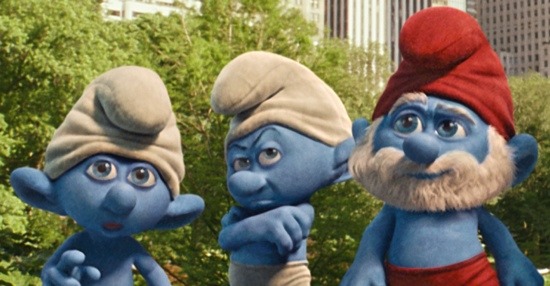 Snow White gets a rewrite, The Smurfs get a sequel and Bastards sells for big bucks. How's that for alliteration? There's a bunch of screenwriting news out there right now and, after the jump, we'll give some context to the following:
Screenwriter Hossein Amini has just been hired to do a rewrite of Universal's Snow White and the Huntsman, the second Snow White film scheduled for release next year.
Even though The Smurfs has yet to open in theaters, the producers are already getting ready to write a sequel.
After the success of The Hangover Part II and Bridesmaids, Paramount has just purchased an R-rated comedy spec-script called Bastards by Justin Malen.
We'll start with Snow White and the Huntsman. Directed by Rupert Sanders and starring Kristen Stewart, Chris Hemsworth and Charlize Theron, it's now officially going to be the second Snow White film on the market after the very public tit for tat with Relativity and their project. Now, with less of a need to rush their more action packed film, Universal is doing the smart thing and tightening up the script. Bringing Hossein Amini on to do a rewrite seems like a major positive. He recently did a draft of 47 Ronin and wrote Drive, which did really well at Cannes. It'll be interesting to see what changes he brings into a film that reportedly has eight dwarfs instead of seven, all named after Roman leaders. Thanks to Deadline.
Next up, Collider did an interview with The Smurfs director Raja Gosnell & producer Jordan Kerner. In the interview, they spoke about a ton of things including the fact that they've already begun the process of writing a sequel. Presumptuous? Probably. But it's hard to lose money on a kids movie these days. Here's the interview in question, the sequel talk comes in at the end.
It's awkward to transition from The Smurfs to an R-rated comedy but I'm going to try. Maybe something about blue balls? Anyway, Hollywood studios are once again embracing R-rated comedies, probably because Bridesmaids and The Hangover Part II are both making a lot of money at the box office. So Paramount has gone ahead and purchased Bastards, a spec-script by Justin Malen, who grew up in the same town as me. Here's how Deadline, who broke the news, described the film:
Two brothers are raised to believe their father died when they were young. They discover that's a lie, and their mother confesses she was a wild child in the 70s who bedded many powerful people she met at Studio 54, including politicians, athletes and movie stars. The siblings venture out on a road trip to find their real father.
Sounds like a pretty decent premise. What do you think?