David O. Russell Circling 'Maleficent', Working On Action-Drama 'The Mission' With Producer Lorenzo Di Bonaventura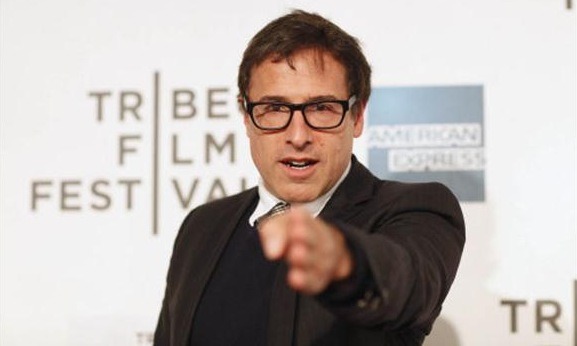 David O. Russell may have left behind the video game adaptation Uncharted, but the director's not exactly wanting for new projects to work on. The latest potential additions to his slate are a Lorenzo di Bonaventura-produced action film titled The Mission, and Disney's Sleeping Beauty retelling Maleficent. (In fact, the latter is likely the reason Russell was allegedly meeting with star Angelina Jolie last week — Russ called it when he expressed his skepticism that Jolie would be interested in the Silver Linings female lead.)
Oh yeah, and that's in addition to The Silver Linings Playbook and a handful of other projects he's been linked to previously. The man has been keeping himself very, very busy. More details after the jump.
Warner Bros. has acquired an untitled action thriller pitch about the rescue of 15 hostages from the Colombian jungle last summer... The film will focus on Operacion Jaque, a five-year plan to locate and rescue three Americans who had been captured in 2003 by Colombian guerilla group FARC. The covert effort involved numerous governments, diplomats and intelligence services and a vast network of spies, military advisers and soldiers plus high-tech surveillance measures.
Di Bonaventura is the producer of such action flicks as Red, Salt, and the Transformers trilogy, so he and Russell may seem like a bit of an odd fit. However, the director's proved to be fairly versatile over the years, so if the project interests him, I look forward to seeing what he makes of it.
I'm even more intrigued by the idea of Russell directing Maleficent, which has been searching for a new director since Tim Burton walked away from the project last month. Russell's involvement is far from a sure thing — The Hollywood Reporter is careful to note that there are still several other names circling the project as well. (Including, perhaps, Darren Aronofsky.) Jolie has been solidly attached to the title role since last year. The live-action movie, which retells the classic Sleeping Beauty story from the perspective of the villainous "Mistress of All Evil," is scripted by Alice in Wonderland writer Linda Woolverton.
Russell doesn't strike me as the expected choice for the project, but that seems like a good thing. Russell's clearly got the drive and the chops to make a familiar property his own — after all, that's why he left Uncharted — and he's demonstrated his knack for mixing comedy and drama several times over. In his hands, Maleficient could turn out to be something unique and different from your typical Disney film.
That is, if we ever get to see it at all. The one thing that's tempering my enthusiasm for both of these projects is the sheer number of other projects Russell is associated with at the moment. In addition to these two films and The Silver Linings Playbook, Russell's also been working on a script for a romantic Western titled Two Guns, and he's been attached to a Russ Meyer biopic since earlier this spring. Plus, there's that The Fighter sequel Mark Wahlberg's been talking about, for which Russell has said he'd like to write the script. While I'd love to see any and all of these films, there are only so many hours in the day, and days in the year. No matter how hard Russell's working, I'm guessing he'll eventually have to ditch at least some of these projects.
Discuss: Which upcoming Russell projects are you excited about? Do you think Russell is a good choice to tackle Maleficent and The Mission?