/Filmcast Ep. 151 - Super 8 (GUEST: Director Rian Johnson)


We may receive a commission on purchases made from links.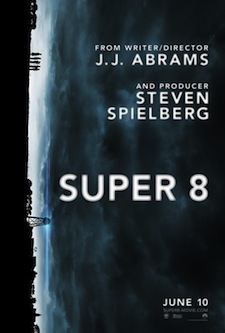 This week, Dave, Devindra, and Adam continue their discussion about Tree of Life, find something redeemable about the Pirates sequels, and get excited about Darren Aronofsky's next project. Special guest director Rian Johnson returns. Check out Rian's films on Netflix and Amazon. His newest film, Looper, will be in theaters September 2012.
You can always e-mail us at slashfilmcast(AT)gmail(DOT)com, or call and leave a voicemail at 781-583-1993. Join us for our next live broadcast on Sunday, June 19th, at Slashfilm's live page where we'll be discussing The Green Lantern.
Download or Play Now in your Browser:
Subscribe to the /Filmcast:
Shownotes
Introduction
(01:00) Brick and The Brother's Bloom director Rian Johnson joins us
(02:38) Corrections
What We've Been Watching
Rian Johnson (05:04): The Tree of Life
David Chen (13:10): Pirates of Caribbean Sequels, Sherlock Holmes (BBC for its Masterpiece anthology series)
Devindra (22:45): Parks and Rec S2
News Discussion
(34:04) Salt sequel might still happen
Featured Review
(44:50) Super 8
Credits
A big thanks to our sponsor, Audible. You can get a free audio book by going to audiblepodcast.com/filmcast.
Our music sometimes comes from Point 22 courtesy of the Podsafe Network, and Brad Sucks
If you'd like advertise with us or sponsor us, please e-mail slashfilmcast@gmail.com.
Contact us at our voicemail number: 781-583-1993
You can donate and support the /Filmcast by going to www.slashfilmcast.com and clicking on the left-hand side "Donate" links! Thanks to all our donors this week!