Casting Bits: Billie Joe Armstrong In 'American Idiot;' Jason Clarke In 'The Great Gatsby;' T.J. Miller In 'Road To Nardo'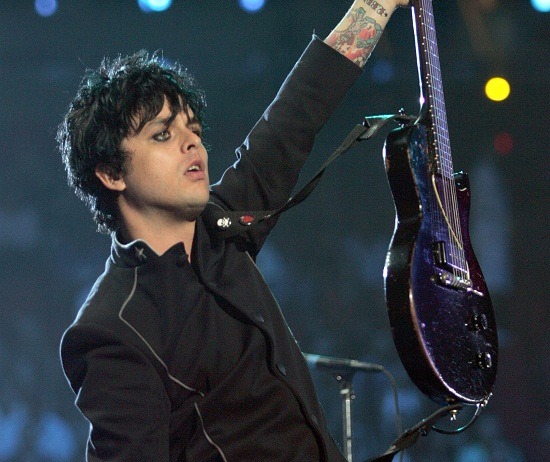 The last time we talked about the film version of Green Day's album-turned-Broadway show American Idiot, it looked like Green Day bandleader Billie Joe Armstrong might be playing one of the lead roles on screen. That casting is confirmed now, as THR says that Billy Joe will indeed reprised the role of St. Jimmy, which he played in some sold-out Broadway shows, under the direction of Michael Mayer. Dustin Lance Black is scripting the film version of American Idiot, a tale of love and anger acted out through the characters Jesus of Suburbia and St. Jimmy. We've heard about the potential for a movie version for several years, but fans can possibly take heart now that there is real forward movement.
After the break, The Great Gatsby casts its last major role, and T.J. Miller gets his first starring gig, in a comedy.
Baz Luhrmann's upcoming 3D, shot-in-Australia version of The Great Gatsby sounds weird in some respects, but I do love the cast: Leonardo DiCaprio is Jay Gatsby, Tobey Maguire is Nick Carraway, who befriends Gatsby and discovers his love for Daisy Buchanan (Carey Mulligan). Daisy is married to Tom (Joel Edgerton), who is having an affair with Myrtle (Isla Fisher).
That leads us to Myrtle's husband, George, a gas station and auto garage owner who has a pretty key role in the plot. Jason Clarke (Brotherhood, The Wettest County in the World) has now been cast, and that sounds just about ideal. I hadn't considered the actor for the role, but I'm glad Baz Luhrmann and his team did. [THR]
Finally, T.J. Miller (Cloverfield, Extract) will be part of Road to Nardo, a comedy that Todd Phillips creative team member and writer Scot Armstrong (The Hangover Part II) will make as his directorial debut. The film is about " two roommates who go to great and dangerous lengths to save their friend Nardo, who is naked and stranded in Mexico." Did I mention that it will be directed by one of the guys that wrote The Hangover Part II? T.J. Miller will be " a fast-talking and slobby guy in his 20s who lives to gamble, drink and hook-up. He jumps into action when he hears Nardo is in a major bind and recruits his more upwardly mobile roommate for the rescue mission." [THR]