Superhero Bits: New, Improved And Relaunched! Captain America, The Dark Knight Rises, Green Lantern, The Avengers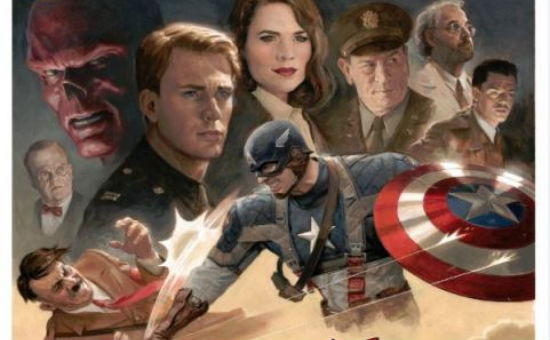 You all know and love Page 2. It's /Film's catch all feature for smaller, quirkier, but still cool and worth mentioning film news. Well, starting today, we're relaunching the catch all column for the ever expanding world of superhero movies: Superhero Bits. Done in the same quick and easy to read style of Page 2, Superhero Bits will be a daily (or close to it) feature grabbing all the superhero news, tidbits, and cool addendums that might not be worth several hundred words a piece, but we think you'd still like to know about. Think of it as your trusty sidekick. So, without further ado ...
What does Samuel L. Jackson have to say about his missing Avengers script? Curious as to what's in the upcoming Captain America: The First Avenger trailer? What sidekick might be playable in Batman: Arkham City? Which Marvel superhero does Stan Lee hate? And what part of Anne Hathaway's costume ripped on the set of The Dark Knight Rises? Find out all of this and more as we relaunch the newly rebranded ... Superhero Bits!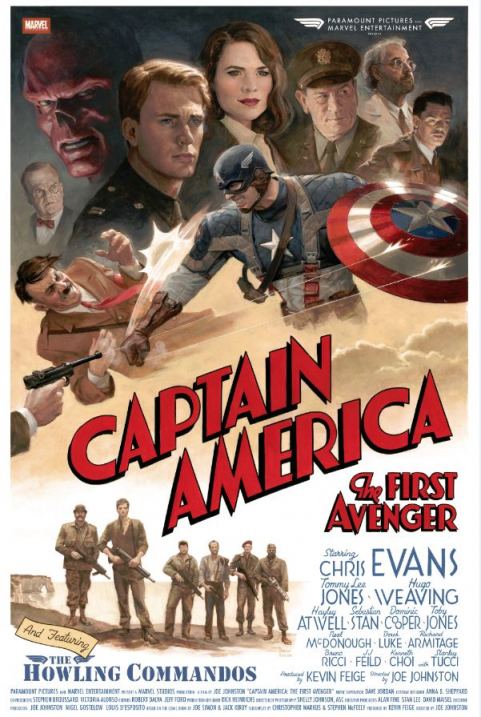 How awesome is this out the awesome retro poster by Paolo Rivera made exclusively for the cast and crew of Captain America: The First Avenger. Sorry, only 100 made with 5 going to the public [LA Times]
And, while we're at it, the new trailer for Captain America: The First Avenger premiered this weekend (check back for the actual video sometime this week) but Ain't It Cool News has a brief description. Here's one highlight:
The best new addition is a scene that happens between Tommy Lee Jones' Col. Philips and Stanley Tucci's Dr. Erskine on the grounds of their training camp. Jones says, "When you let a 90 pound athsmatic onto my base, I let it slide" to which Tucci replies, "I am looking for qualities beyond the physical." A few shots of skinny Steve trying his damnedest through obstacle courses play over this dialogue. Then Jones grabs a grenade and says, "You win wars with guts," before pulling the pin and throwing it at the ground of the recruits. The big, tough guys scatter to the four winds, but Steve Rogers jumps on top of it, sure he's about to be blown to pieces, but wanting to protect his fellow soldiers. After a tense few seconds nothing happens and Rogers uncurls himself on the ground. "Is this a test?" he asks. Tucci smiles and Jones looks surprised for a beat, then turns to Tucci and says, "He's still skinny."
Such a great scene.
Speaking of Cap, check out this SFW porn parody of the last trailer [Bleeding Cool]
Samuel L. Jackson says someone, but not him, got in a lot of trouble over his leaked script to The Avengers. [Examiner]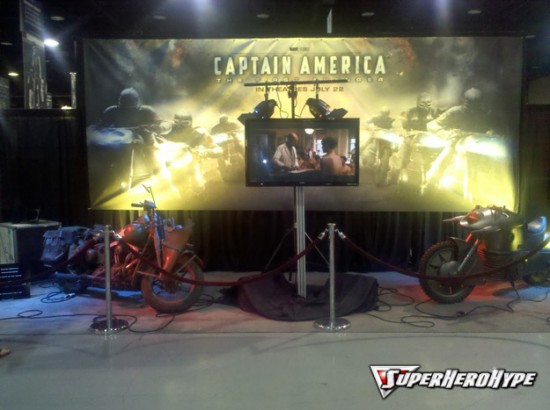 Sticking with The First Avenger, Superhero Hype has a bunch of photos from the 2011 CMA Music Festival where Cap had a presence to announce the soundtrack. That's an example above. If you'd like to read all the track listings for Alan Silvestri's score, Superhero Hype has those too.
Stan Lee revealed this weekend the one Marvel character he didn't like, a Fantastic Four villain named Diablo. Lee tells the LA Times:
To this day I can't remember what the Diablo story was. The only thing I ever wrote that I don't know what it was! So I think I didn't like that particular issue.
Due to the amount of graphics and images included in Superhero Bits, we have to split this post over TWO pages. Click the link above to continue the second page of Superhero Bits.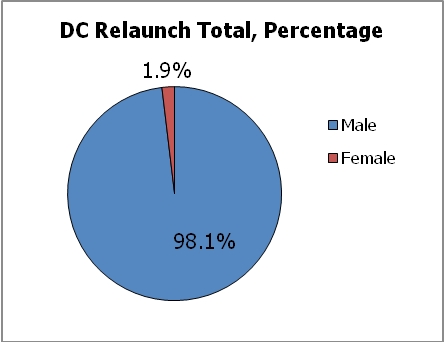 We all know that the DC Universe will be totally relaunching its comics in September but, the gender disparity in the creator lineup is is quite disappointing. [Bleeding Cool]
The new videogame, Batman Arkham City is highly anticipated for sure and, if this rumor is correct, if you preorder it at Best Buy, you can play as Robin. [Arkham City]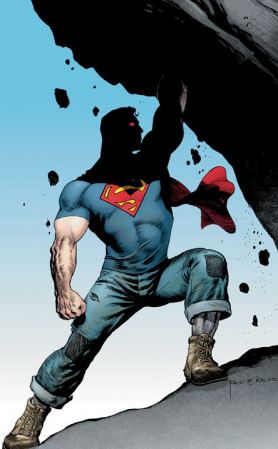 Sticking with DC, here's a hint at with the new Superman in Action Comics is going to look like... [LA Times]
While shooting recently, Anne Hathaway both punched an extra in the face and ripped her costume in the ass region. Looks like there's more than one reason to be on the Dark Knight Rises set. [Dark Horizons]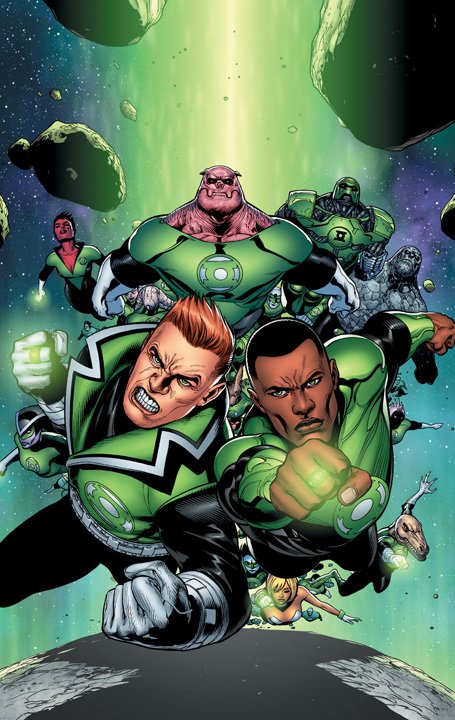 ...As well as a first look at one of the Green Lantern books, Green Lantern Corps. [Click over to Comic Book Movie for more Green Lantern]
When you talk about DC, you think Batman and Batman means The Dark Knight Rises. This is Croydon Today has posted set photos of Gotham General Hospital.
Ain't It Cool News reports a rumor that Nolan and Co. talked to Pittsburgh City Officials about the now vacant Mellon Arena (old home of The Penguins) "and their desire to blow it the hell up for an epic action sequence."
As much as I love the original poster for Tim Burton's 1989 Batman, this image is pretty bad ass as well. Thanks to Empire and Mr. Whaite.
People have been talking about this for a few day but, so as not to be ultra spoilerish, here's what most people tend to believe will happen between Batman and Bane in The Dark Knight Rises. [Screen Rant]
Finally, here's the famed Return from Krypton scene from Bryan Singer's Superman Returns, which was cut.
Hot Toys, who make some of the best high-end collectibles ever, are doing high end Green Lantern toys.
So that's it. What do you all think?