'Spider-Man' Producer Laura Ziskin Dies Of Cancer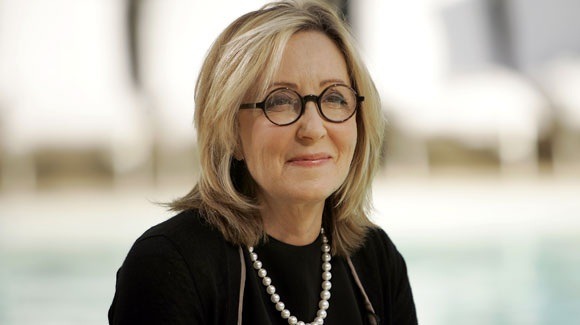 Film producer and studio executive Laura Ziskin died Sunday, succumbing to a seven-year battle with breast cancer. As one of Hollywood's most notable producers, Ziskin was a driving force behind films as varied and notable as Pretty Woman, Hero, As Good as It Gets, and the Spider-Man films. In addition, she was a vocal advocate for cancer research, co-founding Stand Up to Cancer in 2008. Ziskin was 61.
A few years later, Ziskin became president of 20th Century Fox's Fox 2000 division. Under her leadership, Fox 2000 released such movies as Courage Under Fire, One Fine Day, Inventing the Abbotts, Soul Food, Never Been Kissed, Fight Club (read a funny story about her fighting with director David Fincher over an abortion joke here), Anywhere But Here, and The Thin Red Line. Ziskin left the company after five years and soon found a new job at Columbia Pictures.
Ziskin executive-produced the Academy Awards telecast in 2002, becoming the first woman to ever do so alone, and again in 2007. Both productions garnered her an Emmy nod. But her most successful projects during the '00s were her three Spider-Man films starring Tobey Maguire. While working on those films, in 2004, Ziskin was diagnosed with Stage 4 breast cancer. Her last producer credit is the reboot of her Spider-Man franchise, The Amazing Spider-Man, due out next year.
Ziskin was also actively involved in philanthropy work. In 2008, she teamed with other industry figures to create Stand Up to Cancer, an initiative that has earned $180 million in donations for cancer research. Ziskin was also passionate about environmental and educational causes, and served on the board of such organizations as Americans for a Safe Future, Education First, and the National Council of Jewish Women.
Earlier this year, Ziskin was given the Visionary Award by the Producers Guild of America. She'd previously received the David O. Selznick life achievement award back in 2005. In 2002, Women in Film honored Ziskin with the Crystal Award for helping to "expand the role of women in the entertainment industry."
Ziskin is survived by her husband Alvin and her daughter Julia. Our thoughts are with her family and friends today. Feel free to share your thoughts on Ziskin and her career in the comments below.