Neil Gaiman's 'American Gods' Planned As Six-Season HBO Arc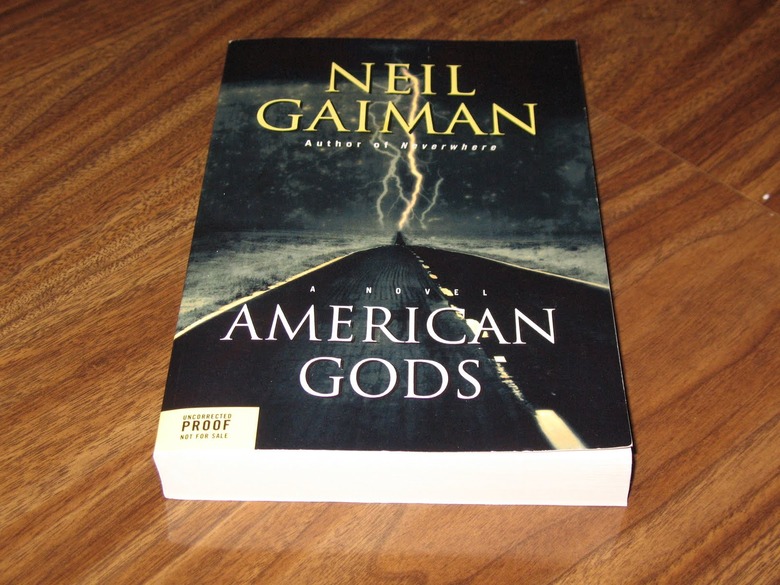 Plans made by HBO and Tom Hanks' Playtone Productions to adapt Neil Gaiman's novel American Gods to television are even more elaborate than we expected. In April we learned that cinematographer Robert Richardson had brought the novel to Playtone, which in turn made a deal with HBO. But we didn't know any details of how the adaptation would go, other than that Neil Gaiman would work on the pilot script with Mr. Richardson.
Now it seems that the companies plan a whopping six seasons based on the one novel. Or 'inspired by' might be more accurate, as drawing six seasons out of the novel will likely require writing a good deal of new material. But if Neil Gaiman is involved in that process, that new material could be a gift to his fans.
THR reports that the open-ended American Gods series is currently planned for six seasons of 10 to 12 one-hour episodes each, with a $35-40m budget per season. (Compare to Game of Thrones, which has a nine-episode season budgeted in the $50-60m range, or Rome, which cost $100m for twelve episodes.) We wouldn't see the debut any earlier than 2013. Gary Goetzman, Tom Hanks' partner at Playtone, says ""There are some crazy things in there. We'll probably be doing more effects in there than it's been done on a television series."
The effects are well and good, but I'm a lot more interested to know how the story is going to be structured over more than a few seasons. The core tale is simple: a man named Shadow, finishing out a stint in prison, is released from the pen early when his wife is killed in an accident. Shadow accepts a job working as a bodyguard for a con man who calls himself Mr. Wednesday, and is slowly drawn into a brewing battle between old-world gods and the new Gods of America, which represent our fascination with technology and information.
But there is a lot more to the story, as Neil Gaiman weaves in the personal histories of many gods and American folk heroes, and builds a subplot that charts one minor deity's effect on a small American town. It is those deity backstories that I can see the scripts for the TV series creating new material. The show might detail existing characters in more detail than the book does, or it might introduce many new ones. We could see a show that is structured a bit like Lost, where episodes contain current timeline story material, with parallel flashbacks to the more powerful early lives of some of the gods. I don't want to speculate too much further, but you should feel free to do so below.
Remember, too, that there is another big Neil Gaiman TV series in the works, as a Sandman series is still planned. Perhaps Comic Con will be a source of more info for both of these projects.