Jeremy Renner Wants To Produce, Star In Rally Race Film 'Slingshot'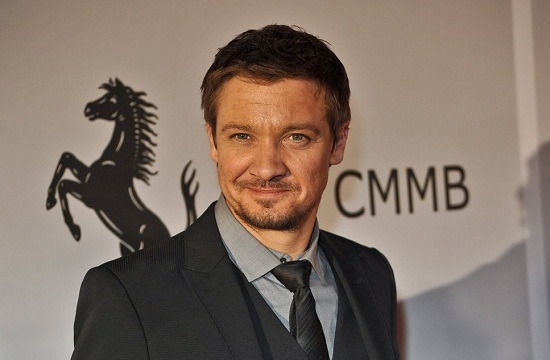 OK, Jeremy Renner. We get it. You're not afraid to pile on the projects, for one, and also, you might really like to be the new Steve McQueen. But who am I to fault ambition? The actor, who has a full plate this year with Mission: Impossible – Ghost Protocol, Hansel & Gretel: Witch Hunters, The Avengers and The Bourne Legacy, developed his own company not long ago to produce films in which he could also star. Best to strike while the money and opportunity are there, right?
The first film announced from The Combine, as the company is called, was a biopic of actor Steve McQueen. Now there is a new one: Slingshot, about rally race driver Bill Caswell, who went up against cars costing hundreds of thousands of dollars with a '91 BMW he bought for five hundred bucks.
Variety announces this film, and says that whichever of the two projects — this and the Steve McQueen film — is fully developed first will be the company's first out of the gate. (And McQueen was a race driver, so there's even a common thread between the films.) Don Handfield, the other partner in The Combine, is writing. There is no director announced. (James Gray is writing McQueen, while Ivan Zacharias is attached to direct.)
This film would require less period detail than McQueen would, but a film about rally racing is no modest effort. And this is a crazy story: Bill Caswell bought a $500 1991 BMW on Craigslist, spent some more cash bringing it up to spec (in handmade, improvised fashion), then competed with it in the World Rally Championships in Mexico. Spoiler: he took third in his class. Read more on the story at Jalopnik, or listen to an NPR segment about it.
Rally racing doesn't get the attention in the US that it does in other areas of the world, but it is my favorite racing to watch. The races take place on just about every road surface imaginable, from paved tarmac to ice. If there was a way to race on lava, rally drivers would do it. The speed, precision and pure daredevil balls needed to run these races are unique and thrilling to see. Do I want to see a good rally film with a talented actor like Jeremy Renner in the driver's seat? Definitely. Do I think it'll actually happen? On that point I'm a lot less clear, but I'm going to put my money behind this, rather than the Steve McQueen film.