'Conan The Barbarian' Red-Band Trailer And Two TV Spots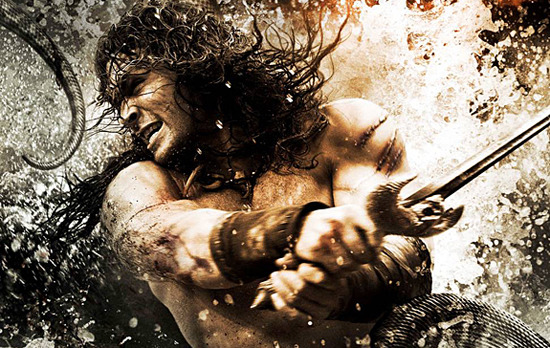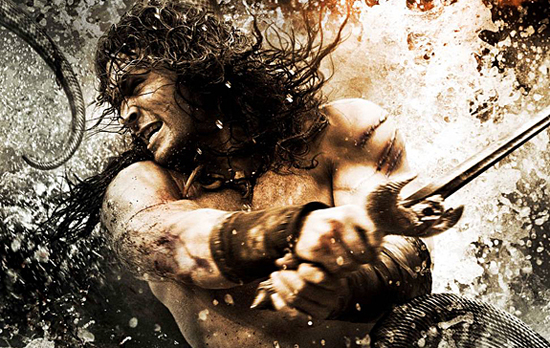 Here's what you need to know about the new red-band trailer for Conan the Barbarian: there is a shot in which Conan (Jason Momoa) knocks out a horse with a giant chain. There is also a lot of blood, a total absence of plot, a little bit of almost safe for work sex, and the worst piece of electro-tinged c**k rock to hit a trailer in months.
Sound good? Then hit the jump to learn what a barbarian wants when he is thirsty. (Hint: it's not what plants crave.)
IGN has the trailer:
Conan the Barbarian was directed by Marcus Nispel and also stars Rachel Nichols, Stephen Lang, Rose McGowan, Saïd Taghmaoui, Ron Perlman, Leo Howard, Steve O'Donnell, Raad Rawi Fassir, Nonso Anozie, Bob Sapp and Milton Welsh. I've been hoping to enjoy the film, but this is starting to look enough like Marcus Nispel's nearly unwatchable Pathfinder that I'm starting to figure I'll have to look elsewhere for Robert E. Howard action. We'll find out when the film opens on August 19.
Want more? Here are two recent TV spots.
A quest that begins as a personal vendetta for the fierce Cimmerian warrior soon turns into an epic battle against hulking rivals, horrific monsters, and impossible odds, as Conan realizes he is the only hope of saving the great nations of Hyboria from an encroaching reign of supernatural evil.