Remove Mark Romanek From 'The Wolverine' Short List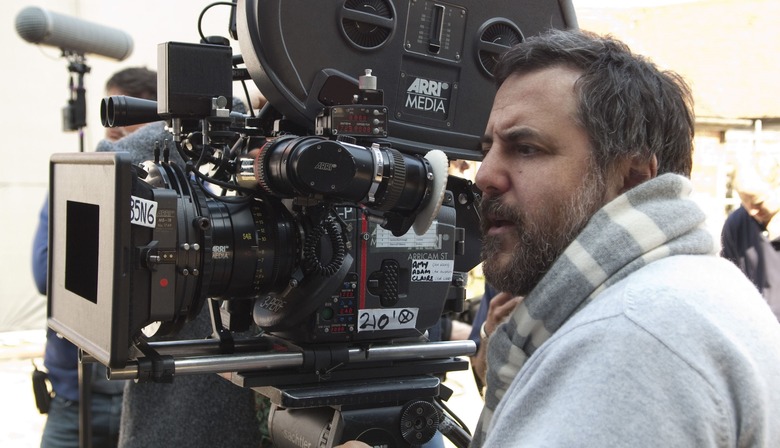 The shortlist to direct The Wolverine just got shorter by one name. Mark Romanek, who last directed the underrated Never Let Me Go, was reportedly on a list of directors 20th Century Fox was interested in having helm the X-Men sequel vacated by Darren Aronofsky. (Also on the list, names like Jose Padilla, Justin Lin, James Mangold, etc.) Well, Romanek confirmed to The Digital Spy that he was on the list, but read the script and passed. Read his quote about the situation, and his impression of the script, after the jump.
In his discussion with The Digital Spy, Romanek said the following:
That's just one of those stories that floated around. I was on their list, I received the script months ago. It didn't seem like my kind of thing.
So what did he think of the script by Oscar-winner Christopher McQuarrie?
That script was a terrific version of that kind of thing, but not something I felt really passionate about.
Romanek has only directed two major motion pictures and both were small, character based, visually stylish films (Never Let Me Go and One Hour Photo). Still, it's no surprise that Fox went out to him. In Romanek they probably see a director similar to what their original director, Darren Aronofsky, was 10 years ago. But unlike Aronofsky, who even then was talking about making a Batman movie, Romanek has never exhibited a desire to make big budget blockbusters.
That leaves Jose Padilha (Elite Squad, the RoboCop reboot), Doug Liman (The Bourne Identity), Antoine Fuqua (Training Day) Justin Lin (Fast Five), Gavin O'Connor (Miracle), James Mangold (3:10 to Yuma) and Gary Shore (commercial director). Padilha, Lima, Lin, Fuqua and Mangold all have projects in the works so who knows what they're going to do. Gavin O'Connor maybe based on Warrior? What is your preference?