Sundance Documentary 'Knuckle' To Become HBO Series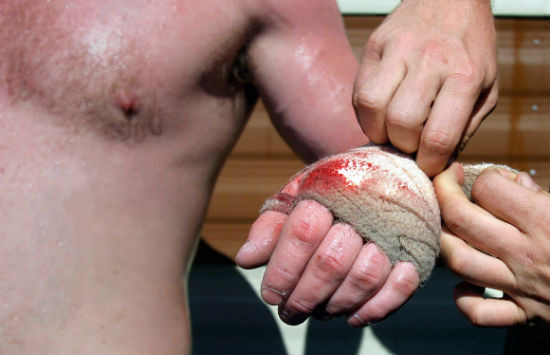 Though Knuckle premiered at the 2011 Sundance Film Festival, it didn't generate quite the same buzz that many of its fellow documentaries did. But well before the film showed up in Park City, several outlets were already interested in purchasing the film so they could remake it. Knuckle, directed by Ian Palmer, follows a real life feud between two families in Ireland. The feud, which has been raging for decades, is documented over the course of 12 years. It fairly regularly culminates in violent bare-knuckle brawls between family members. It's a riveting and upsetting film that, in the end, sort of loses steam.
HBO acquired the rights to Knuckle at the festival and are now developing it into a new drama series. Irvine Welsh, the writer of the novel Trainspotting, has been hired to write the pilot and Jody Hill, director of Observe & Report and co-creator of Eastbound & Down, will direct. Read more after the break.
Deadline broke the news of the new writer and director. There's no timetable on when this show might see the light of day, but 2012 or even 2013 is fairly likely. HBO has enough shows returning, and currently in production, to fill at least a year's worth of Sunday nights. Plus, they'd have to be sold on the pilot before ordering a full series order.
Having seen Knuckle, I think it's an absolutely perfect film to turn into a television series. The actual people are incredibly rich and interesting but they're also very private. Many of the film's flaws arise from the fact that Palmer doesn't always get the subjects to open up about why they are fighting, the origins of this feud or several other secrets. Plus, many times, he's not even able to film the fights. Turning the story of real, blue collar families who put almost everything on the line because of a long standing feud, and settle the feud by beating the crap out of each other, works better in a fictional world. By using the reality as the basis, there are no mysteries, no restricted access. You can slowly develop characters and make the fights feel more important than they do in the actual film.
Have you seen this movie? Would you want to see it before a TV show comes out?